Adekunle Ajasin University, Akungba-Akoko (AAUA) Anthem Mp3 & Lyrics
You can now download the mp3 version of the Adekunle Ajasin University, Akungba-Akoko, AAUA Anthem and the lyrics below.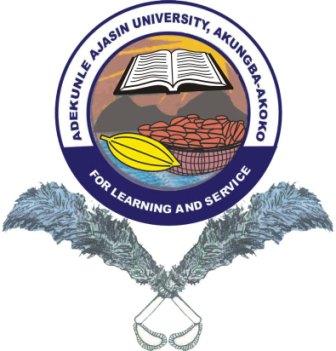 AAUA Anthem
You can play AAUA anthem below or use the link that follows to download the mp3 version:
AAUA Anthem Lyrics.
All hail Adekunle Ajasin Varsity, Akungba
The ray of the sun
A citadel of sound souls,
Built on lofty ideals
With a vision to pull down,
Walls of ignorance
And extend the frontiers of knowledge.
Chorus:
AAUA
Citadel for learning and service
AAUA
Built on integrity and truth
Igniting the present, lighting up the future….
A centre of excellence, we hail thee.
In AAUA we find the vision
To soar beyond the stars
Enlightening young minds,
In character and learning
With a mission to banish
Every lawlessness, and entrench
The culture of soundness
If you think this post can be helpful to somebody else, please share it using the buttons below!
Tagged with : www.aaua.edu.ng | Adekunle Ajasin University Akungba : AAUA