Adekunle Ajasin University, Akungba-Akoko (AAUA) notice to graduates on the collection of certificates.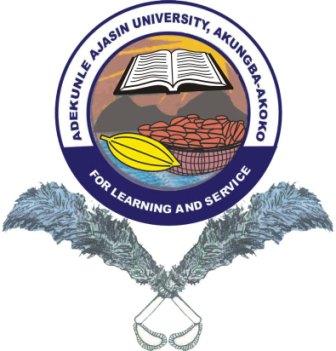 This is to inform 2003 to 2019 graduates of Adekunle Ajasin University, Akungba-Akoko, (AAUA) that the University Management has approved that:
Graduates of the University between 2003 to 2019 who were yet to collect their certificates for various academic programmes of the University should do so before

July 31, 2021

;
Any graduate in the above category who fails to claim his/her certificate before the set date would pay an applicable penalty of

Twenty Thousand Naira (N20,000.00)

per annum, effective from

July 31, 2021

.
The affected graduates are advised to visit the Office of the Registrar on Mondays to Fridays except on public holidays to collect their certificates.
Please, see the attached criteria for the collection of certificates for your information and guidance.
AAUA Certificates Collection Criteria
The prescribed fees charged by the University Management for the collection of the certificate(s) are as follows:
PhD – N35,000
Masters Degree – N19,500
Post Graduate Diploma – N19,000
Bachelor's Degree – N12,000
Diploma – N10,500
Graduates are also to make available the under listed documents for the collection of their certificates.
Photocopy of all payment receipts above
Original Notification of Result
Original Clearance Form
Two (2) recent passport photographs
Last Student's Identity Card.
Sandwich and Part-Time Students should make available all identity
Cards issued to them by the University.
Please note that certificates are not issued by proxy.