ABUAD Postgraduate Courses
Afe Babalola University Ado-Ekiti, ABUAD Postgraduate Courses
ABUAD postgraduate courses – The Afe Babalola University, Ado-Ekiti (ABUAD) Postgraduate Diploma, Master's degree and Doctor of Philosophy (PhD) accredited courses.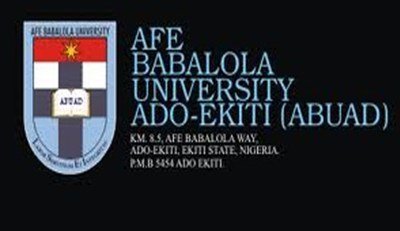 The management of the Afe Babalola University, Ado-Ekiti (ABUAD) has advertised the following postgraduate programmes for the 2022/2023 academic session admission exercise.
Recommended: How to Apply for ABUAD Postgraduate Admission.
ABUAD Postgraduate Courses
WHY ABUAD IS THE FIRST CHOICE FOR CANDIDATES IN SEARCH OF QUALITY AND FUNCTIONAL EDUCATION
Afe Babalola University, Ado-Ekiti, ABUAD, acknowledged by NUC, the Regulatory Authority for University Education in Nigeria, as "a model, benchmark and reference point" as well as "the pride of University system in Nigeria" and endorsed by the Association of Vice Chancellors of Nigerian Universities (AVCNU) as "the most successful private university in Nigeria" commenced uninterrupted Academic activities on its permanent site in Ado-Ekiti on January 4, 2010 with 240 pioneer students.
As a result of its uninterrupted Academic calendar, the University with a students' population of 8,500, has students from all the 36 states of the Federation, including the FCT. The University has also navigated its way to the top and has become the toast of its peers including those that are several decades older than it. It was recently ranked as Number 1 University out of the 197 universities in Nigeria and one of the top 300-400 universities in the world by the highly respected Times Higher Education Impact Rankings.
The University which has 47 NUC-approved Undergraduate programmes in the Colleges of Law, Engineering, Medicine & Health Sciences, Sciences, Pharmacy and Social & Management Sciences, commenced Postgraduate studies in the Colleges of Sciences and Social & Managements Sciences during the 2014/2015 Academic Session.
Below is the list of high-quality courses available at ABUAD (click on the images below for a better view):