Federal Poly Ado-Ekiti Reviewed Academic Calendar – 2013/14
Federal Polytechnic, Ado-Ekiti reviewed academic calendar for the completion of the 2013/2014 academic session.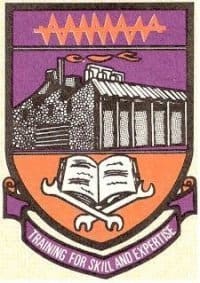 The Academic Board Union of The Federal Polytechnic, Ado-Ekiti arising from its meeting has reviewed the academic calendar for the remainder of the 2013/2014 academic session.
Please find below the revised academic calendar;
Monday, 9th February, 2015
Lecture continue
Friday, 13th March, 2015
Lectures end
Monday, 16th – Thursday, 26th March, 2015
Second semester examinations
Monday, 30th March, 2015
SIWES begins
Friday, 27th March – Sunday 12th April, 2015
Marking and Processing of Marked scripts
Monday, 13th – Friday, 17th April, 2015
Project defense/Moderation and processing of results
Wednesday, 22nd April, 2015
Approval/Release of ALL results by the Academic Board
Monday, 30th March 2015
Resumption for New students (NDI and HNDI) for 2015/2015 academic session
Monday, 13th April, 2015
Resumption for Old students (NDII and HNDII) for 2014/2015 academic session
EXCEPT SIWES students.
MSG Team.
If you think this post can be helpful to somebody else, please share it using the buttons below!
Tagged with : fedpolyado.edu.ng | Federal Polytechnic Ado-Ekiti : ADOPOLY