AfricaRe Young Insurance Professionals Programme (YIPP) 2024
Navigating the intricate world of insurance and reinsurance in Africa demands expertise and insight, but where does one acquire this knowledge? Introducing the AfricaRe Young Insurance Professionals Programme, an initiative meticulously designed to foster growth in Africa's insurance industry. Is this the golden ticket for young professionals to scale the echelons of their career? What do participants stand to gain from this programme, and how can it reshape the African insurance landscape?
---
---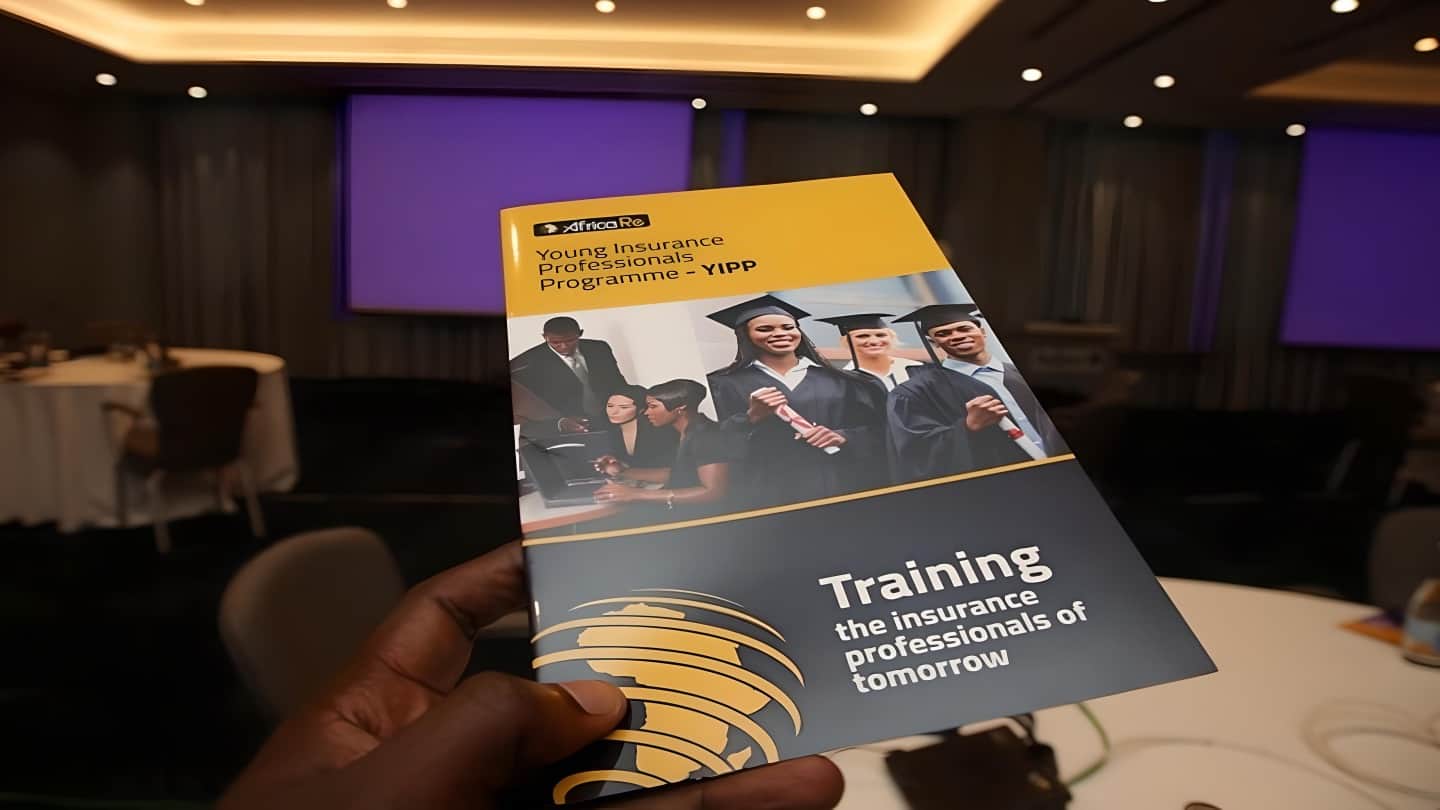 Are you a young professional in Africa seeking a robust career in the insurance and reinsurance industry? Your search might just end here. The prestigious AfricaRe Young Insurance Professionals Programme 2024 is now accepting applications. This programme, created in partnership with the renowned London School of Insurance, aims to bolster the African insurance and reinsurance sector by fostering young talents.
Programme Overview
The Young Insurance Professionals Programme (YIPP) is more than just a training course; it is a gateway to an invigorating career in the insurance and reinsurance world. Created with the vision of cultivating the African insurance and reinsurance industry, this FREE online training has been academically tailored by experts from the London School of Insurance in conjunction with Africa Re.
Key Highlights
Career Development

: The YIPP is not just a passive learning experience. Participants are taken through a rigorous year-long training programme interspersed with "stretch/learning assignments", offering hands-on experience in real-world scenarios. This blend of academic knowledge and on-the-job learning ensures that by the end, trainees have acquired competencies in insurance, reinsurance, leadership, and management modules.

Enriched Knowledge

: The programme seeks to instil a deep understanding of the reinsurance industry, emphasizing the significance of strong leadership, governance, and accountability. A significant outcome is the participant's enhanced ability to eschew counterproductive practices, encouraging a more

constructive approach

to competition within the African reinsurance markets, thus elevating overall professionalism.
Exclusive Benefits
For those who excel in the YIPP, rewards are plentiful:
Sponsorships

: Africa Re will grant sponsorships to the top ten prodigious professionals to attend one of Africa's premier insurance/reinsurance events (e.g., AIO, FANAF, OESAI, GAIF, FAIR).

Certification

: An e-certificate of completion co-endorsed by

Africa Re

and the

London School of Insurance

.

Career Boost

: An undeniable accelerator for career progression in the insurance sector.
Eligibility Criteria
To ensure that the programme attracts the crème de la crème of aspiring insurance professionals, there are certain prerequisites:
Citizenship of an Africa Re member state.
Age below 35 years.
Possession of a Bachelor's Degree or equivalent.
Relevant professional experience within an insurance/reinsurance company, insurance broking firm, or any related domain.
Uninterrupted internet access.
Proficient command over English and/or French, both written and spoken.
Application Process
All fervent candidates can apply online between October 1, 2023, and January 14, 2024. Any applications post this deadline shall unfortunately not be entertained. The application must include a curriculum vitae, an articulate cover letter, and reference forms. Following the screening of applications, select candidates might be called in for an interview as part of the assessment.
Apply Now for AfricaRe Young Insurance Professionals Programme (YIPP)
For any further queries or details, you can visit the official AfricaRe YIPP website.
---
Embark on this transformative journey and carve a niche for yourself in the vast expanse of the insurance and reinsurance industry. Embrace this chance to become a beacon of professionalism and expertise in the African market. Don't wait; the future is beckoning!
RECOMMENDED: Check Here for More Scholarships and Opportunities.