Ajayi Crowther University Appoints New Deputy VC
---
---
Ajayi Crowther University, ACU has appointed a new Deputy Vice-Chancellor.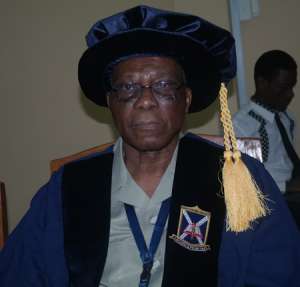 Professor Jacob Adeniyi, a Professor of Computer Science, Chairman Committee of Deans and current Dean of Faculty of Natural Sciences was elected the second Deputy Vice-Chancellor of Ajayi Crowther University by Senate on Wednesday, April 5 2017.
Professor Adeniyi, specialized in Operating Systems and Software Development, studied Mathematics at first degree at the University of Ibadan, and Computer Sciences at Master and Ph.D. levels at Birmingham University in England.
He is a member of many professional bodies. A well-travelled man, he is happily married and has children and grandchildren.