A former Vice-Chancellor of the University of Benin, Prof. Grace Alele-Williams, has called for the speedy resolution of the strike embarked upon by the Academic Staff Union of Universities.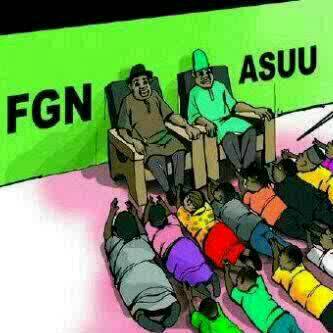 The strike, which started on July 1, has paralysed academic activities in public universities across the country.
Alele-Williams, who is the first female vice-chancellor in Nigeria, frowned on a statement credited to the Minister of Information, Labaran Maku, that the Federal Government did not know the cost implication of the agreement it entered into with the university teachers in 2009.
She spoke during the public presentation of two books written by an 88-year-old retired Lagos State Deputy Chief Inspector of Education, Mrs. Rhoda Johnson-Smith, in Lagos, on Thursday. The books are titled, 'Destined to be different' and 'Realities of life.'
Alele-Williams, while delivering the chairperson's opening remarks, noted that it was high time government started taking the funding of education seriously for the development of the country.
She noted that government should encourage university teachers to give their best in the classrooms by giving them what they deserved and not what it felt they deserved.
She said, "As I sit here, some people have been asking me what my opinion is on the current ASUU strike. It is shameful that somebody will make promises and later come back to say they don't understand what those promises are.
"Here in Nigeria, our government gives you what they think you deserve and not what you deserve, whereas some people are being overpaid. You can create more teachers but you cannot build more schools without producing more teachers."