Adeseun Ogundoyin Polytechnic, Eruwa (AOPE) formerly Ibarapa Polytechnic, to enforce the 'no school fees, no examination' policy.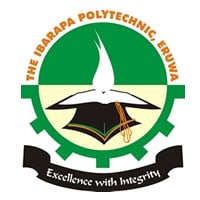 Please recall my memo reference AOPE SAO.99/1/9 of February 16, 2021, informing you that whoever does not pay tuition (school fees) shall not write the forth-coming second-semester examinations. At that time the student union government pleaded on behalf of all students for more time to source for funds to pay Management graciously granted that request then, expecting seriousness and faithfulness from all students.
Today, nine weeks after, many students have still not paid tuition.
This is to inform you all that Management insists that no student shall be allowed to write the forthcoming second-semester examinations except they pay all prescribed fees.
Therefore, all students are hereby encouraged to spend the next few days before the commencement of the examinations to pay the school fees and perfect their registration procedures.
To be forewarned is to be forearmed.