12 Hours Marathon Meeting Ended Without a Commitment from ASUU
---
---
12 Hours Marathon Meeting Ended Without a Commitment from ASUU: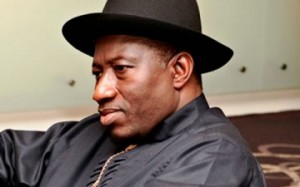 The over 12 hours marathon meeting between President Goodluck Jonathan and striking members of the Academic Staff Union of Universities ended at about 3.30am on Tuesday at the Presidential Villa, Abuja without a commitment from the union members.
ASUU President, Dr. Nasir Isa Faggae, told State House correspondent that the delegation was taking back an undisclosed message to their members following which a decision will be taken on the union's next line of action.
"We have had a lengthy meeting with Mr. President, robbing minds on how best to address the problem of university education in this country. We now have a message from Mr. President that we are going to take to our members and we are expecting that our members will respond appropriately to his message," he said.
He said since the message was meant for members, he would not divulge it to the press.
When asked whether he will call his members to return to the classroom, he said that decision was left for members to take.
When further asked whether he was impressed by the President's message, Faggae warned journalists from putting words into his mouth, insisting that only ASUU members would determine that.
Minister of Labour, Chief Emeka Wogu, who listened to Faggae's encounter with journalists later said progress was made during the discussion.
He said, "We made progress. The President of ASUU told you that they are going back with a message from the Federal Government back to their members and the message is full of high expectation and hope."
When asked whether ASUU will call off the strike, the minister said that was why he described the message as full of expectation.
"Our prayer is that they will come back with positive outcome. They might even not come back to meet us. They might take decision there that will meet your expectations " he said.
He added that the offers made by the government during the meeting were offers that were in line with the 2009 agreement.
He said since the issues that led to the strike bothered on the 2009 agreement, the government did not go beyond that agreement.
The President was joined at the meeting that started at 2.40pm on Monday by Vice President Namadi Sambo; Minister of Finance, Dr. Ngozi Okonjo-Iweala; Secretary to the Government of the Federation, Pius Anyim; Supervising Minister of Education, Nyesom Wike; and Wogu among others.
Faggae led the union team which included past presidents such as Prof. Abdulahi Sule-Kano, Prof. Dipo Fashina and Prof. Festus Iyayi.
President of the Nigeria Labour Congress, Abdulawahid Omar and that of the Trade. Union Congress, Bobboi Kaigama, also attended.
Other members of the delegation were Prof. Biodun Ogunyemi, Prof. Victor Osodeke, Prof. Suleiman Abdul, Dr. Victor Igbum and Mr. Michael Odunmoraye.