ATBU Notice to Graduands on 23rd – 25th Convocation Ceremony
ATBU notice to graduands on 23rd, 24th and 25th Combined Convocation Ceremony. Abubakar Tafewa Balewa University, Bauchi (ATBU) notice to all graduands on payment of convocation fee, collection of academic gowns and other important information. Continue reading below.
ATBU Notice to Graduands on Convocation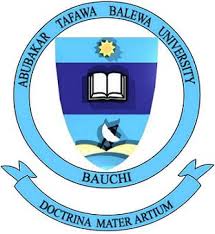 The management of the Abubakar Tafewa Balewa University, Bauchi (ATBU) has released some important information for 2014/2015, 2015/2016 and 2016/2017 graduands ahead of the Combined Convocation Ceremony.
See also: ATBU 23rd, 24th & 25th Combined Convocation Ceremonies Programme of Events.
Notice to ATBU Graduands
Academic Gowns and Book of Proceedings can be collected at the Abubakar Tafawa Balewa University Trust and Investment Limited (ATIL) office premises, Yelwa Campus as from Monday 7th to Friday 11th May, 2018 on presentation of evidence of payment of N7,500.00 (Seven Thousand, Five Hundred Naira) only at ATBU with Account Number 0170174388, SORT CODE 058036013. Guest invitations to be collected by graduands at the spot.
Assemble behind the 1000 Seat Capacity Lecture Theatre, Yelwa Campus on Saturday, 12th May, 2018 at 8.30am for the procession.
All graduands should be fully robed and arranged in an alphabetical order of Faculties.
No graduand will be allowed into the Convocation square after 9.00am.
Certificates can be collected after the Convocation and on presentation of:

Evidence of payment of Five Thousand Naira (N5000.00) Alumni fee at FCMB Account Number 1759651018.
Evidence of return of Academic Gown to ATIL
Statement of Result (S.O.R)
Alumni Dinner
Venue: Awalah Hotel
Time: 8.00pm (Contact: 07038737686)
Notes to Journalists and Photographers
Those covering the Convocation shall be accredited on Friday 11th May, 2018 at the Old Council Chamber Yelwa Campus between 10,00am and 12.00 noon. (Contact: 08023747760)
Notes on Security
Luggage and bags are not allowed into the Convocation Area.
University Security Personnel will direct guests to their designated parking lots.
Car stickers provided should be pasted on the wind screens of vehicles.
Share This Post

: If you think this post can be helpful to somebody else, please share it using the buttons below!
Follow

Us

More Posts From ›› www.atbu.edu.ng | Abubakar Tafawa Balewa University : ATBU