Auchi Polytechnic Matriculation Ceremony Schedule for 2020/2021 Newly Admitted Students
Auchi Polytechnic matriculation ceremony date, time and venue for the 2020/2021 academic session newly admitted students.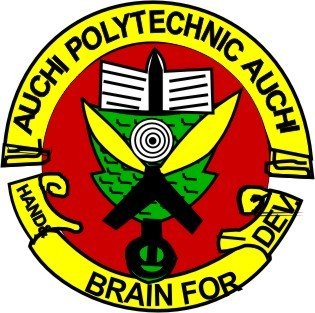 This is to inform all the newly admitted students of the Auchi Polytechnic, that the management of the institution has announced the date, time and venue for the 2020/2021 academic session matriculation ceremony.
Auchi Polytechnic Matriculation Ceremony Schedule
The Academic Board of Auchi Polytechnic, Auchi at its emergency meeting held on Monday, 2nd August 2021 approved that the matriculation ceremony for the new students of the 2020/2021 Academic Session should hold on Wednesday, 11th August 2021 by 10:00 am at the New Auditorium of the Institution.
The Academic Board also directed that in view of the third wave of the dangerous Delta Variant of Covid-19 pandemic and for the safety of our staff and students and in compliance with Government protocols on the disease, the matriculation ceremony will be low-key and ONLY Class Representatives will be at the venue to take the Oath of Matriculation for and on behalf of all matriculating students. Efforts are being made to provide a link where interested persons can watch the ceremony virtually. Consequently, all Class Representatives are to be robed, wearing face masks and be seated at the Auditorium by 9.30 am. on Wednesday, 11 August 2021.
Furthermore, a total ban has been placed on wild celebrations. Those wishing to celebrate or take photographs may do so, at their own risk, OUTSIDE the precincts of the Polytechnic
The Academic Board calls for the understanding and co-operation of all concerned as these measures, though painful, are necessary to avoid the spread of the pandemic
If you think this post can be helpful to somebody else, please share it using the buttons below!
Tagged with : www.auchipoly.edu.ng | Auchi Polytechnic | AUCHIPOLY