Bayero University Kano (BUK) Extends Registration Deadline for 2020/2021 Academic Session
Bayero University, Kano, BUK registration deadline for fresh and stale undergraduate students for the 2020/2021 academic session.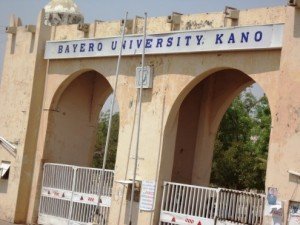 The management of the Bayero University, Kano (BUK) has announced the further extension of the 2020/2021 academic session registration deadline for both returning and fresh students.
BUK Registration Deadline
A statement signed by the Director of Directorate of Examinations, Admissions and Records (DEAR), Amina Umar Abdullahi, said the registration period for returning students was extended to 17th October 2021 while that of fresh students would be closed on 31st October 2021.
This is to convey the Vice Chancellor's approval for the extension of the registration period for all students (fresh and returning) for the 2020/2021 academic session. Returning students are expected to finish their registration on or before 17th October 2021, while fresh students have up to 31st October 2021 to finish registration," said the statement.
However, late registration attracts five thousand surcharges. "Students who fail to register within the stipulated period will have to pay the sum of five thousand (N5, 000) being penalty for the late registration," it added
If you think this post can be helpful to somebody else, please share it using the buttons below!