Bursar at Nnamdi Azikiwe University, Awka (UNIZIK)
---
---
The Nnamdi Azikiwe University, Awka, UNIZIK, invites applications from suitably qualified candidates for the position of: Bursar.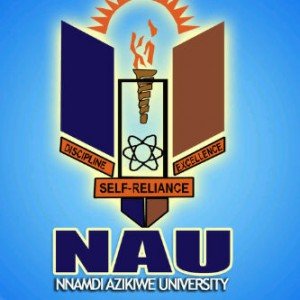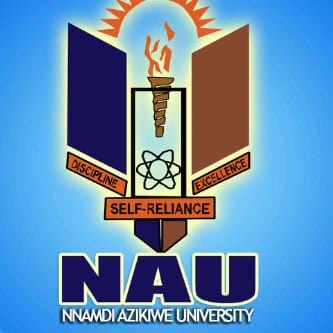 Applications are hereby invited from suitably qualified candidates for the position of BURSAR, Nnamdi Azikiwe University, Awka.
JOB DUTIES:
The Bursar is the Chief Finance Officer of the University and shall be responsible to the Vice-Chancellor for day-to-day administration and control of the financial affairs of the University.
The person for this position must be of impeccable character. He/she should be trustworthy, have adequate leadership skills, ample experience, integrity, high degree of competence, and dependability. He/she should not be more than sixty (60) years at the point of appointment.
QUALIFICATIONS:
The applicant for this position should possess a good honours degree or its equivalent in Accountancy or Finance.
The candidate should also possess ICAN, ACCA, ICMA, CACA, CIPA, ICPA or ANAN. A postgraduate degree in relevant area will be an added advantage. He/she must be computer literate and very conversant with accounting packages.
EXPERIENCE:
The candidate is expected to have a minimum of eighteen (18) years post qualification experience most of which should be in Bursary operations in tertiary institutions(s). The person must have operated at the level of Deputy Bursar or its equivalent for at least three (3) years.
CONDITIONS OF SERVICE:
The appointment shall be for a single tenure of five (5) years. Nnamdi Azikiwe University is a Federal University; therefore the salaries, conditions and perquisites of office applicable in Federal Universities shall apply.
METHOD OF APPLICATION:
Interested candidates should forward twenty (20) copies each of their letters of application, curriculum vitae and relevant credentials to:
The Registrar
Nnamdi Azikiwe University,
P.M.B. 5025,
Awka, Anambra State, Nigeria
to reach him not later than six (6) weeks from the date of this publication.
Meanwhile the curriculum vitae should contain Full Names (Surname first), Date and Place of Birth, Gender, Marital Status, Number of Children (stating dates of birth), Nationality, State of Origin, Contact and Permanent Home Address, Institutions attended and Qualifications obtained (with dates), Extra-Curricular activities and Names and Addresses of three (3) Referees.
Candidates should request their referees to forward reference letters on them under separate and confidential cover, direct to the Registrar to reach him in good time before the short-listing.