Chivas Venture Competition for Social Entrepreneurs 2020 | Win a share of $1 Million in Funding
Chivas Venture is now accepting applications from Social Entrepreneurs from one of the participating countries for its 2020 competition. The deadline for submission of applications for the Chivas Venture Competition is October 31, 2019.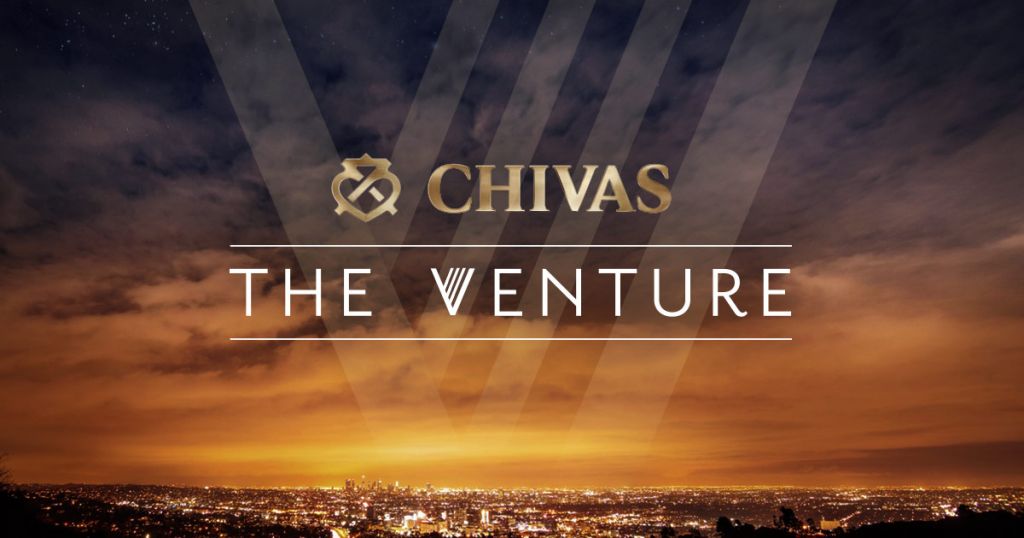 The Chivas Venture is an annual competition to find and support the most promising social entrepreneurs, who use business to solve social and/or environmental issues. Since 2014, Chivas has been funding and mentoring entrepreneurs who use business to tackle the world's biggest social and environmental issues.
Every year, the Chivas Venture gives away $1 million in no-strings funding to social entrepreneurs, who blend profit with purpose to have a positive impact on the world. They're looking for entrepreneurs on a mission to solve the world's biggest social and environmental issues. If your business was created to drive positive change, they want to hear from you.
Finalists will participate in a programme comprising a series of lectures, workshops and/or coaching sessions to assist them in developing and further promoting their business, scheduled to take place during March or April 2020 in the United Kingdom (the exact dates and location to be confirmed and added to the CBL web site by 31st October 2019).
Chivas Venture Competition Stages.
The Global Competition consists of the following three stages:
The Accelerator Programme;
The Voting Period, which involves the allocation of US$100,000 of the Fund based on consumer voting during a period of approximately three consecutive weeks between February and May 2020 ("the 

Voting Period

"); and
The Chivas Venture Global Final, in March to June 2020, comprising of 3 rounds: Quarter Finals, Semi-Final and Grand Final.
Chivas Venture Competition Eligibility.
The founder, co-founder or a key decision maker must apply on behalf of the business and represent it throughout the phases of the competition.
The business representative must be aged 21 years old or over (as over 31 October 2019) and speak fluent English to attend the Accelerator Programme and pitch in English.
Your start-up must be registered as a for-profit entity in the country you're located. They accept entries from Seed stage (pre-revenue), Start-up stage and Growth stage, earning up to $1.5 million in annual revenue (measured from 1st September 2018 to 1st September 2019).
Countries:
Candidates must apply to the competition in one of the participating countries, for a chance to join the global final and win a share of $1million. Your business must be registered in one of the following countries:
Argentina
Australia
Belgium
Brazil
Bulgaria
Canada
Chile
China
Colombia
England
France
Greece
Israel
Italy
Japan
Kenya
Mexico
Netherlands
Nigeria
Poland
Scotland
South Africa
Spain
Thailand
USA
Vietnam
Chivas Venture Competition Prizes.
A share of the $1million fund

If you are selected to take part in the global final, you will have the opportunity to win a share of $1 Million in funding. Each finalist will have the chance to tell them how much funding they seek and how they believe this will make a difference for their business.
The first $100,000 of the fund will be allocated by the public, via a 3-week online vote. The Finalist with the most votes will receive $50,000. The 5 Finalists with the next 5 highest numbers of votes will receive $10,000 each.
The remaining $900,000 of the fund will be allocated by the judges at the Global Final:

$750,000 will be distributed amongst the top 5 finalists at the Grand Final
$150,000 will be shared amongst the 5 Semi-Finalists
10 Quarter-Finalists who didn't make it to the Grand Final – see Terms & Conditions for full details.

The Accelerator Programme: They are excited to be partnering with The Conduit in London, UK, to deliver a mentorship programme for those who make it to the global final. This will take place in March 2019, and will feature opportunities for the finalists to sharpen their business and pitching skills, and learn from world-class experts.

Global exposure: The global finalists will feature on the Chivas Venture website, and their international campaign will reach millions of people around the world via PR & social media, offering incredible exposure to your business.

Local Prizes:

The Chivas Venture is an international competition and some of the participating countries may offer additional prizes. Check your local Terms & Conditions for further details.
Chivas Venture Competition Selection Criteria.
Every submission will be assessed across the following criteria:
Market opportunity & Need (Is there a big social or environmental problem to solve, and clear gap in the market?)
Business model & Team (Do you have the right solution & team in place to make money while doing good?)
Measurable Social impact (Do you drive transformational impact and do you measure it?)
Scalability potential (Can you scale, and could you ever transform a million lives, or end the problem you're solving?)
Financials (Do you have sound financial projections and will Chivas Venture funding be catalytic of growth & impact?)
Quality of the pitch & passion of the representative (in final stages only)
In short – they are looking for businesses that not only have the potential to succeed and turn a profit, but also can demonstrate that having a positive impact is at the heart of their business venture.
How to Apply for Chivas Venture Competition.
Apply

: They are looking for innovative startups that use business to solve social or environmental problems. If that sounds like you, don't wait – create a profile and fill in the application form below.

Get selected to represent your country

: Each application will be reviewed, and the very best from each of the participating countries will be shortlisted to take part in national finals. They collaborate with the Skoll Centre for Social Entrepreneurship, at the University of Oxford, to select the most promising entries. You will be invited to pitch your business to a panel of experts, who will select a country winner to compete in the global finals.

Get your story heard

: The first $100,000 of the Chivas Venture fund will be put into the hands of the public, during three weeks of online voting. This will be your chance to inspire people around the world and encourage them to support your startup.

Pitch at the Global Final:

The Chivas Venture 2020 will culminate in a series of pitches where finalists will battle it out for the remainder of the $1 million in funding. You will have the opportunity to pitch in front of our expert judges as well as a live audience of business experts, influencers and change-makers.
RECOMMENDED: Check Here for More Scholarships and Opportunities.
Share This Post

: If you think this post can be helpful to somebody else, please share it using the buttons below!
Follow

Us