Webometrics Declares Covenant Varsity Best in Nigeria - 2015
---
---
Covenant University Scales New Heights in Webometrics Ranking Among Peers in Nigeria. Webometrics ranked Covenant University best varsity in Nigeria.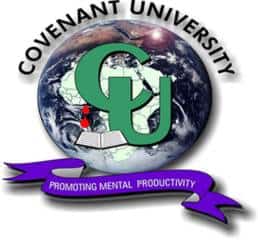 The Covenant University's ranking in Africa is one of the best any university in Nigeria has ever achieved. This is a validation of the leadership position of Covenant University, not only amongst the league of private universities in Nigeria, but also amongst all public universities in the country and West Africa.
The University has continued to improve on her performance by the day. It should be recalled that she ranked second overall amongst all the universities in Nigeria and number 25 in Africa, in the last edition of the ranking released in July, 2014.
This result is a validation of the University's quest towards the vision 10:2022, which is to get the university listed amongst the top ten universities in the world by 2022 (Vision 1 of 10 in 10). This accomplishment is awesome and we return all the glory to God.
As a mark of appreciation to God for the noble accomplishment, the central Management of the University assembled in the Vice-Chancellor's conference room to offer praise, worship and thanksgiving for His divine guidance.
To God be all the glory!
See Also: Top 100 Universities in Nigeria – 2015 [By 4ICU]
In the just released webometrics ranking of World Universities (http://webometrics.info/en/Africa/Nigeria) on February 10, 2015, Covenant University emerged overall best in both the webometrics and repositories rankings of universities in Nigeria. Similarly, the University is ranked 12th and 13th positions in both webometrics and repositories in Africa.