Covenant Varsity To Graduate Over 1,000 Students
---
---
The Covenant University, Ota in Ogun, is to graduate more than 1, 000 students at its 9th convocation ceremony scheduled to hold from June 25 to June 29.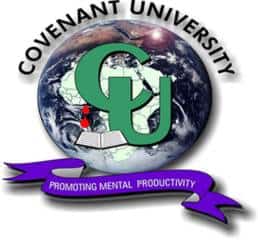 The university made this known in a statement signed by its Head of Corporate Affairs, Mr Emmanuel Igban.
Recommended:
In the statement issued in Lagos on Friday , the University said that the ceremony would be tagged: "The Release of the Eagles''.
It said that the immediate past Acting Governor of the Central Bank of Nigeria, Dr Sarah Alade, would deliver a keynote address at the occasion.
According to the university, the address would have the theme: "Rethinking the Concept of National Transformation: The Role of Higher Education Institutions''.
It said that other activities lined up for the ceremony included a special convocation assembly at the University Chapel.
It said that the event would also feature exhibition of some of the university's innovations from research and development platform.
The university said that a special convocation service to be presided over by its Chancellor, Dr David Oyedepo, would be held on June 25.
"Other activities will include a convocation lecture. The theme of the lecture is: Repositioning Nigerian Universities for the 21st Century: Paradigms for Innovation and Change.
"The lecture will be delivered by a former Attorney- General and Commissioner for Justice, Lagos State, Prof. Yemi Osinbajo (SAN), on June 26," it said.(NAN)