DELSU Acceptance Fee Amount & Payment Procedure 2023/2024
Have you secured a coveted spot in Delta State University (DELSU) for the 2023/2024 academic session? Excitement is in the air as DELSU unveils the acceptance fee amount and the detailed payment procedure for its newly admitted undergraduates.
---
---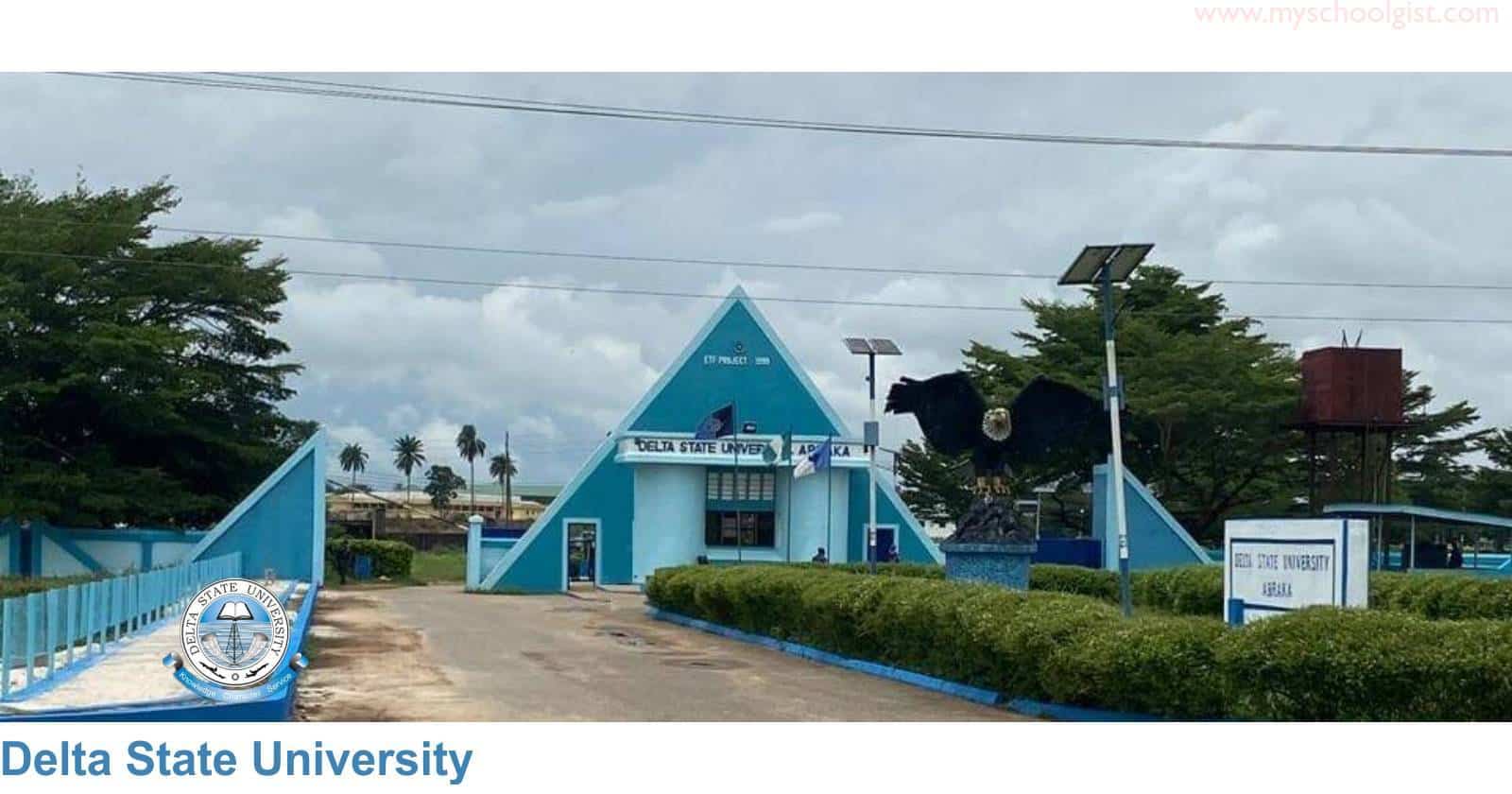 Delta State University (DELSU) has rolled out essential details pertaining to the admission screening and acceptance fee amount for candidates newly admitted in the 2023/2024 academic year. This revelation brings much-awaited clarity to candidates granted provisional admission into the university's diverse undergraduate programmes.
| | |
| --- | --- |
| 📢 Announcement | DELSU releases acceptance fee amount & payment procedure |
| 🎓 Admission | For 2023/2024 newly admitted candidates |
| 💰 Fee Details | Varies by faculty & residency: Deltan/Non Deltan |
| 🕑 Deadline | Candidates have max four weeks for acceptance |
| 🗂️ Documentation | Multiple documents, incl. original JAMB Admission Letter, required |
| 🏥 Health Centre | University Health Centre Medical Card required |
| 🚫 Failure Consequence | Offer elapses after four weeks; deemed as rejection |
| 📌 Note | Correction of names and affidavits in lieu of Statement of Result are not accepted |
DELSU Acceptance Fee: Specifics and Divergences
Prospective students can view the DELSU Admission List to confirm their admission status. The acceptance fees, which vary depending on the faculty and whether the student is a Deltan or Non-Deltan, are as follows:
Medicine & Surgery, Law and Nursing Science:

Deltan: N65,000
Non-Deltan: N75,000

Pharmacy and Engineering:

Deltan: N60,000
Non-Deltan: N70,000

Other Faculties/Departments:

Deltan: N50,000
Non-Deltan: N60,000
Candidates can pay the DELSU acceptance fee via DELSU's portal.
Acknowledging Admission in CAPS
Come 18th September 2023, provisionally admitted candidates are necessitated to visit the JAMB CAPS Site to acknowledge their admission offers. This procedure must be concluded within four weeks from the admission date; non-compliance will categorise the candidate under "refusal to accept admission" in JAMB's records, compromising future admission prospects.
Vital Screening Exercise and Document Checklist
Post acceptance, candidates must immediately commence their faculty screening, a process lasting four weeks. It's paramount that candidates bring along the following documents and items:
Evidence of acceptance fee payment
Original JAMB Admission Letter and UTME result printout (not notification of result)
Certified SSCE result stamped by the principal (Original and five photocopies)
Reference letter from a reputable Clergyman/Imam/Lawyer/Senior Civil Servant (Original and five photocopies)
Birth Certificate/Sworn declaration of Age and Local Government of origin or State of origin Certificate (no affidavits) (Original and five photocopies)
School testimonial and University Health Centre Medical Card (Original and five photocopies)
12 red background passport photographs
Original certificates for those who obtained their qualifications on or before 2020 (WAEC)
Note:
Candidates unable to partake in the Screening Exercise within the stipulated four weeks are presumed to have forfeited the offer, resulting in the lapse of admission.
This means the acceptance fee payment deadline is October 9th, 2023.
Concluding Remarks: Preparation is Key
This announcement from DELSU is fundamental for admitted candidates, serving as a comprehensive guide on the acceptance fee and integral post-admission processes. It's crucial for candidates to meticulously adhere to the outlined procedures and timelines to seamlessly transition into their new academic chapter at Delta State University.