Ekiti Parapo Association of New York 2016 Scholarship Award Program
---
Last updated on by Olusegun Fapohunda
---
Ekiti Parapo Association of New York, USA 2016 scholarship award application is out. See how to apply below.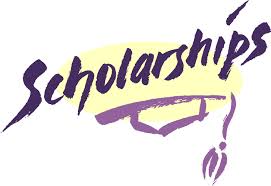 EKITI PARAPO ASSOCITION OF NEW YORK, USA ANNOUNCES ITS 2016 SCHOLARSHIP AWARD PROGRAM TO BENEFIT INDIGENT STUDENTS IN APPROVED NIGERIAN UNIVERSITIES.
ELIGIBILITY:
APPLICANTS, WHO MUST BE INDIGENES OF EKITI STATE, MUST HAVE COMPLETED AT LEAST ONE YEAR OF ACADEMIC STUDIES IN THEIR RESPECTIVE INSTITUTIONS.

METHOD OF APPLICATION:
AN APPLICANT MUST SUBMIT ANESSAY PROVIDING INFORMATION ABOUT HIS/HER FINANCIAL NEEDS, CURRENT COURSE OF STUDY AND HOW IT CONNECTS WITH YOUR PLANS FOR THE FUTURE, ESPECIALLY AS IT RELATES TO THE DEVELOPMENT OF EKITI STATE.
PLEASE NOTE:TYPE OR WORD-PROCESS YOUR ESSAY WITH A WORD LIMIT OF 1,500 WORDS, IN 12-POINT FONT AND WITH AT LEAST ONE-INCH (2.5 CM.), MARGINS ON EACH SIDE.
APPLICANT'S ESSAY MUST BE SOLELY THE PRODUCT OF THE APPLICANT'S OWN EFFORTS. WE RESERVE THE RIGHT TO DISQUALIFY A STATEMENT WRITTEN BY, OR WITH THE HELP OF SOMEONE OTHER THAN THE APPLICANT.
APPLICANTS ARE ALSO REQUIRED TO PROVIDE THE FOLLOWING INFORMATION ON A SEPARATE ATTACHMENT WITH THEIR ESSAY:
1. FULL NAMES
2. ADDRESS/E-MAIL/PHONE NUMBER
3. DATE AND PLACE OF BIRTH
4. TOWN AND LOCAL GOVERNMENT OF ORIGIN (EKITI STATE ONLY)
5. NAME OF INSTITUION (UNIVERSITY)
6. YEAR OF ADMISSION/MATRICULATION
7. COURSE OF STUDY/EXPECTED YEAR OF GRADUATION
8. LETTER OF IDENTIFICATION FROM THE PARAMONT RULER (OBA) OF YOUR HOME TOWN
9. TWO (2) RECENT PASSPORT PHOTOGRAPHS.
APPLICATION ADDRESS/DEADLINE FOR SUBMISSION:
ALL APPLICATIONS TO BE RECEIVED NOT LATER THAN SEPTEMBER 30, 2016 SHOULD BE MAILED VIA REGULAR MAIL (NOT BY CERTIFIED OR REGISTERED) TO:
THE SCHOLARSHIP AWARD COMMITTEE,
EKITI PARAPO ASSOCIATION OF NEW YORK,
844 STANTON AVENUE,
BALDWIN, NEW YORK 11510, USA.
SUBMISSION OF MULTIPLE APPLICATIONS AND LATE ENTRY SHALL LEAD TO AUTOMATIC DISQUALIFICATION. IT IS THE RESPONSIBILITY OF APPLICANTS TO SUBMIT VERIFIABLE INFORMATION. ANY INFORMATION WHICH CAN NOT BE VERIFIED SHALL LEAD TO AUTOMATIC DISQUALIFICATION.
NOTIFICATION OF AWARD:
AN AMOUNT OF =N=30,000.00 (THIRTY THOUSAND NAIRA) IN CERTIFIED CHEQUE WILL BE PRESENTED TO EACH AWARD WINNER AT THE PRESENTATION CEREMONY TO BE HELD ON WEDNESDAY, DECEMBER 28, 2016, AT SCIENCE COMPLEX/AUDITORIUM, EKITI STATE COLLEGE OF EDUCATION, IGBARA ODO ROAD, IKERE EKITI, EKITI STATE, NIGERIA.
SUCCESSFUL APPLICANTS WHO SHALL BE NOTIFIED VIA REGULAR AND ELECTRONIC MAIL SHALL PROVIDE THE FOLLOWING AT THE TIME OF THE AWARD:
1. CURRENT/VALID SCHOOL IDENTIFICATION CARD
2. LETTER FROM THE UNIVERSITY'S REGISTRAR OR HEAD OF DEPARTMENT CONFIRMING STUDENT'S ACADEMIC STATUS.
ANNOUNCERS:
CHIEF ANTHONY O. FAYOMI – PRESIDENT
SESAN ADELEYE – SECRETARY GENERAL
CHIEF AYODELE K. AKANDE – CHAIRMAN SCHOLARSHIP AWARD COMMITTEE.
Ace Your Exams: Join Our Online Classes For JAMB, WAEC, NECO & NABTEB Candidates