EKSU Establishes Distance Learning Programmes
---
---
Ekiti State University, EKSU approves the establishment of Distance Learning Programmes.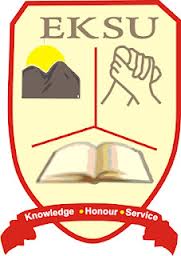 The Governing Council of Ekiti State University has approved the establishment of the Directorate of Distance Learning to cater for flexible and quality Learning through the internet.
Consequently, the Vice-Chancellor has constituted a Committee to organize an inauguration and sensitization workshop tagged "Widening Access to Quality University Education through Distance Learning Programme" to effectively inform the public and stakeholders of the advantages of the initiative.
The Programmes of the new Directorate of Distance Learning will cut across all the Faculties of the University except the Laboratory based Programmes.
The Inauguration and sensitization workshop is scheduled as below:
Tuesday – 30th September 2014
Time – 8.00 am
Venue – 3000 Lecture Theatre, EKSU.