EKSU Prays For Safe Release of Kidnapped Staff
---
---
Ekiti State University, EKSU prayed for safe release of kidnapped staff.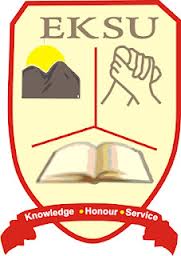 At a special prayer meeting organised by the University Management, held at the Main Auditorium of the University on Tuesday, 19th May, 2015, the Vice-Chancellor, Professor Patrick Oladipo Aina sought for calm, and asked the community to seek the face of God for the safe release of Ekiti State University (EKSU) staff abducted in the series of kidnapping episodes recently witnessed in the State. Notably, he was emphatic on the powers of corporate prayers and absolute trust in God's divine interventions in situations such as this.
The Vice-Chancellor sought for the cooperation of all and sundry at a trying time like this, and importantly, spoke on the need to be united in spirit and purpose to ensure that the abducted colleagues are safely returned to their respective families. The Vice-Chancellor commended the efforts of the State Governor Ayodele Fayose in involving the high ranks of the Nigeria Police to treating the kidnapping cases with dispatch. He reiterated that the effort of the State Governor has paid off as the Inspector General of Police is reliably sending with dispatch a rapid response squad to check these inhuman escapades. He therefore enjoined the University Community not to take law into their hands, but to work assiduously with the State Government to bring these culprits to book.
The Vice-Chancellor empathized with staff on the issue of outstanding salaries, noting that this seems to be a nation-wide phenomenon which will soon be resolved. He, however, commended the State Government for releasing to the University the subvention for the month of April, 2015, meaning that salary for the month of April, 2015 will be paid any time from now. Prof. Aina, however, assured on favourable dialogues with government on the payment of the outstanding monthly subventions for the months of August and September, 2014 owed by the previous administration as soon as the financial situation of the state improved. He therefore implored staff to remain calm and cooperate with the State Government in this trying period.