EKSU Unions Embark on Strike Over Non-Payment of Salaries
---
---
EKiti State University, EKSU workers embarked on strike over non-payment of 2-month salaries and earned allowances.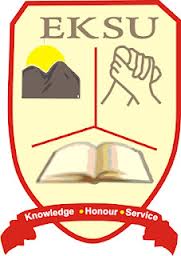 Ekiti State University, Ado-Ekiti workers, under the aegis of the Academic Staff Union of Universities, Senior Staff Association of Nigerian Universities, Non Academic Staff Union, and National Association of Academic Technologists vowed not to return to work until their outstandings were paid.
The decision was arrived at a meeting attended by members of the four unions led by their chairmen, Comrade Kolawole Falade (SSANU), Prof Olu Olu (ASUU), Comrade Tope Akanmu (NASU) and Comrade Jola Awogbemi (NAAT).
Falade said workers in the universities were groaning following non-payment of their salaries due to the state government's non-payment of subvention to the university since August.
According to him, the workers are demanding payment of their salaries for two months, payment of excess work load since 2011 and responsibility allowance for non-teaching staff since 2008.
He said, "We want to implore Ekiti State Government to adequately fund the university as its owner. The government should pick up the total wage bill of the university and as well pay it capital grant yearly as done in other state universities."
Falade advised the state government to respect the autonomy status of the university, saying "changing principal officers with new governments is unhealthy because they are not politicians and they have specific tenure."
He also appealed to Governor Ayodele Fayose to visit the university to see the need to rescue the university from imminent collapse.
"The merger of three universities into one (EKSU) was with the promise to make it a world-class university, but we have not seen that. Even the IGR is no longer coming as students are no longer coming to EKSU because of uncertainty of graduation period and uncertainty in the name of the institution."
Falade, also asked for the reversal of the name to University of Ado Ekiti because of everybody's preference for it, added that since "the money for the name change has not been paid to the National Universities commission, UNAD should be left. (Punch)