ESUT 2nd Semester Exam Could Not hold Today Due to Lecturers Absence
---
Updated on by Olusegun Fapohunda
---
ESUT 2nd Semester Exam Could Not hold Today Due to Lecturers Absence: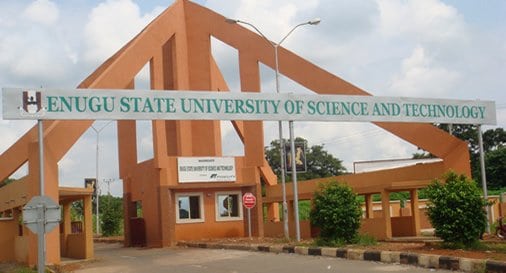 The second semester examination of the Enugu State University of Science and Technology (ESUT), could not hold on Monday due to the absence of lecturers.
The university had announced the commencement of the examination on Dec. 2 following Federal Government's directive for the Academic Staff Union of Universities (ASUU) to resume work.
The Enugu Campus that students were in the lecture halls waiting for question papers.
But this was not to be as they waited endlessly for a directive from the school when none of the lecturers turned up.
The Dean of the Faculty of Management and Social Sciences, Prof Joseph Aneke, said the lecturers were waiting for instruction from ASUU to resume work.
"There is no instruction from ASUU for academic activities to resume. That is why the examination could not start today.
"Due to the strike, academic activities have been postponed indefinitely until the strike is called off.
"It is a pity that students have to go, while their examinations which were supposed to start today have been postponed", Aneke said.
Some of the students who spoke expressed disappointment over the situation.
Edozie Chukwu, 200 level student of Insurance, said he was disappointed that the examination did not hold after travelling all the way from Lagos.
"We are fed up with this whole thing. We read for this examination only to be told that it has been cancelled.
"The university's authority could have informed us in time that the examination would not hold as scheduled", he said.
Chukwu urged the Federal Government and ASUU to resolve the impasse and save the students from the embarrassment and risk of travelling.
A final year student of Accountancy, Chidi Ogbodo, said his future was uncertain if the strike continued and appealed to the lecturers to return to classes in the interest of the students.
"I came to school by 8a.m. today in anticipation of starting my degree examination, yet nothing happened. I have almost lost an academic year'', he added. The federal government had directed ASUU to resume academic activities on Dec. 9. (NAN)