FCE-ABEOKUTA NCE Post UTME Screening Form
Federal College of Education Abeokuta, FCE-ABEOKUTA NCE Post UTME Screening Form for 2022/2023 Academic Session
Federal College of Education, Abeokuta, FCEABEOKUTA post UTME application form for the 2022/2023 academic session is out. Federal College of Education, Abeokuta post-UTME minimum cut-off mark is 100.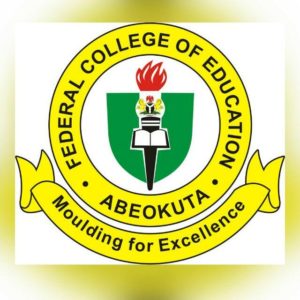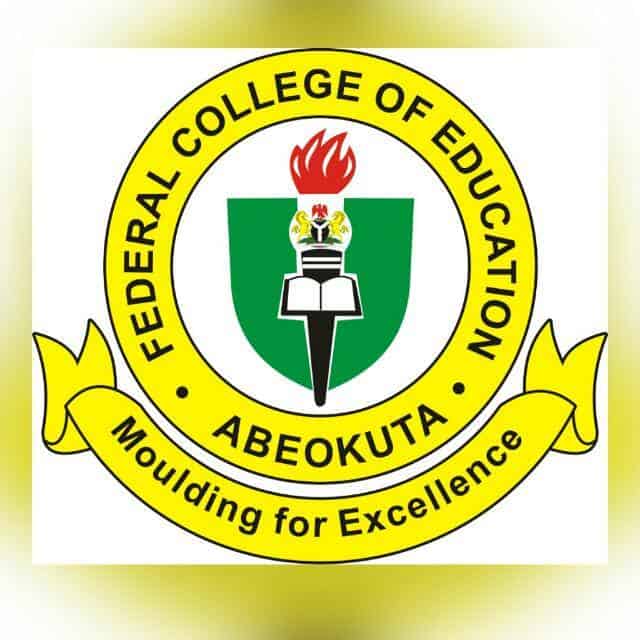 Federal College of Education, Abeokuta is inviting interested candidates for admission into the NCE Programme for the 2022/2023 Academic Session.
Federal College of Education Abeokuta NCE Courses
Below is the list of high-quality NCE courses offered by the Federal College of Education, Abeokuta:
Arabic/ Hausa
Theatre Arts/ Music
Theatre Arts/ Hausa
Theatre Arts/French
Theatre Arts/ CRS
Theatre Arts/ Yoruba
Theatre Arts/Igbo
Theatre Arts/ Islamic Studies
Theatre Arts/Social Studies
Social Studies/Arabic
Music/Igbo
Yoruba/Islamic Studies
Adult and Non-Formal Education
Social Studies/Hausa
Islamic Studies/Economics
Islamic Studies/Social Studies
Islamic Studies/Yoruba
Music/Yoruba
PHE
French/Yoruba
Arabic/Hausa
Agric Education
CRS/ Economics
CRS/Yoruba
Home Economics
Biology/ Maths
Chemistry/Maths
Maths/Physics
Computer Science/Maths
Computer Science/Physics
Social Studies/Igbo
Social Studies/Hausa
Fine and Applied Arts
Igbo/Yoruba
Integrated Science/Maths
Economics/Maths
Music/ Hausa
Music/ Igbo.
Federal College of Education Abeokuta Post UTME Eligibility
Applicants must possess a minimum entry qualification of four (4) O'level credit and a pass in relevant subjects at one or two sittings in SSCE/GCE/NECO or its equivalent.
Only candidates who sat for the 2020 UTME with relevant subjects combinations and have

scored a minimum of 100

are eligible to participate in the admission screening exercise.
Interested candidates should note that they are to change their choice of institution to Federal College of Education, Abeokuta as the first choice on the JAMB website before registering online for the admission screening exercise, provided they meet the above requirement.
How to Apply for FCE Abeokuta Post UTME Form
Log on to the College website www.fce-abeokuta.edu.ng
Fill in your bio-data and make payment of a NON REFUNDABLE FEE of

N2,000.00

(Two Thousand Naira) only through PAYSTACK using either ATM or Bank Account Number (if you use Account Number, a code will be sent to your phone). Please enter the code to complete payment.
Complete online Registration Form by filling your results. 
Candidates are to bring the following to the Admissions Office for the screening exercise.

Printed online registration form:
Printed payment receipt sent to candidate's e-mail,
All results  (SSE/GCE/NECO etc.)
Printout of JAMB Change of Institution/Course for candidates that did not pick the College as Institution of First Choice.

Candidates are also to upload the O'level results used for admission processing into the JAMB website.
FCE Abeokuta Post UTME Screening
The date and venue of the Post-UTME Screening Exercise shall be communicated to all applicants through the mobile phone numbers provided Candidates are further advised to monitor the College website www.fce-abeokuta.edu.ng for updates on the admission exercise
RECOMMENDED: List of Schools Whose Post UTME Forms are Out.