FCE Pankshin Courses – See the list of NCE degree courses offered by the Federal College of Education Pankshin (FCEP).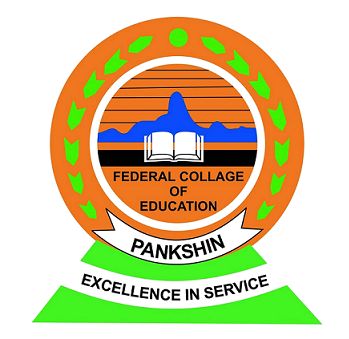 FCEP is a federal institution in Nigeria with the mandate to Produce Higher Quality NCE and Graduate Teachers of International Standard and to be a Centre of Excellence in Research in Education. It was in 1974 as a Federal Advanced Teachers College (FATC) at a temporary site in Mararaba Pushit, some 17 kilometres to Pankshin town.
SEE ALSO: How to Apply for Federal College of Education Pankshin NCE and Degree Admission.
FCE Pankshin Courses
Note to Mobile users: Scroll to the side to view all the contents in the table below:
S/N

COURSES IN THE SCHOOLS

1.

School of Vocational and Technical Education(NCE)

a.

Agricultural Science

b.

Business Education

c.

Fine and Applied Arts

d.

Home Economics

e.

Technical Education

2.

School of Adult and Non-Formal and Special Education (NCE)

a.

Special Needs Education

b.

Adult and Non-Formal Education

(Degree)

a.

Special Education

b.

Adult Education

3.

School of Early Childhood Care Education and Primary Education (NCE)

a.

Early Childhood Care Education

b.

Primary Education

4.

School of Education (Degree)

a.

Educational Administration and Planning

b.

Guidance and Counseling

5

School of Science (Degree)

a.

Biology Programme

b.

Computer Science and Mathematics Programmes

c.

Physical and Health Education Programme

d.

Chemistry Programme

e.

Physics Programme

f.

Integrated Science

(NCE)

a.

Biology/Integrated Science

b.

Biology/Mathematics

c.

Chemistry/Computer Science

d.

Chemistry/Integrated Science

e.

Computer Science/Mathematics

f.

Computer Science/Biology

g.

Integrated Science(DM)

h.

Integrated Science/Computer Science

i.

Mathematics/Chemistry

j.

Mathematics/Physics

k.

Mathematics/Integrated Science

l.

Physical and Health Education(DM)

m.

Physics/Computer Science

n.

Physics/Integrated Science

6.

School of Languages(NCE)

a.

English/French

b.

English/CRS

c.

English/Arabic

d.

English/Hausa

e.

English/Igbo

f.

English/Yoruba

g.

English/Music

h.

CRS/Yoruba

i.

Hausa/CRS

j.

Hausa/ISS

k.

Hausa/Music

l.

French DM

m.

French/CRS

n.

French/Hausa

o.

French/Igbo

p.

French/Yoruba

q.

French/Music

r.

Arabic/ISS

s.

Arabic/Hausa

t.

Arabic/Music

7

School of Arts and Social Science (NCE)

a.

Christian Religious Studies/Social Studies

b.

Christian Religious Studies/Music

c.

Christian Religious Studies/English Language

d.

Christian Religious Studies/Hausa Language

e.

Christian Religious Studies/French Language

f.

Christian Religious Studies/Igbo Language

g.

Christian Religious Studies/Yoruba Language

h.

Christian Religious Studies/Special Education

i.

Social Studies/Islamic Studies

j.

Social Studies/English Language

k.

Social Studies/Hausa Language

l.

Social Studies/French Language

m.

Social Studies/Yoruba Language

n.

Social Studies/ Special Education

o.

Music/French Language

p.

Music/ Hausa Language

q.

Music/Igbo Language

r.

Music/English Language

s.

Music/Yoruba Language

t.

Music/ Special Education

u.

Islamic Studies/Hausa Language

v.

Islamic Studies/Arabic Studies

w.

Islamic Studies/English Language

x.

Islamic Studies/Special Education

(Degree)

a.

Music

b.

Christian Religious Studies

c.

Islamic Studies

d.

Social Studies