Federal College of Education (Technical) Gombe Matriculates 2151 for NCE Programme
The Federal College of Education Technical, Gombe, on Saturday, 23rd April, 2022 matriculated two thousand one hundred and fifty one students (2151) into the Nigeria Certificate in Education (NCE) programme 2021/2022 Academic Session of the Institution, after they were screened and certified qualified for admission into the College.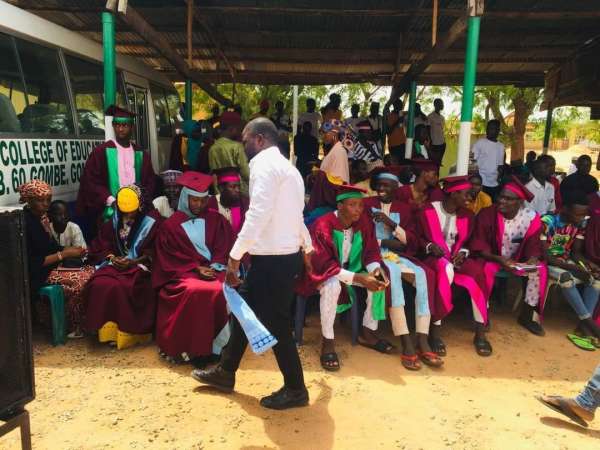 In his welcome address, the College Dean of Students Affairs, Dr Tijjani Aminu, congratulates the students for securing admission into the College, charging them to take their studies seriously and follow the Institution's rules and regulations.
The College Provost, Dr. Ali Adamu Boderi, who the Ag represented. Provost, Mal. Sulei Yusuf Godi urged the Matriculants to remain law-abiding and disciplined throughout their academic sojourn in the Institution, noted that FCE(T), Gombe, is known for its academic excellence and high standard, and the College has zero-tolerance for all forms of social vices, such as Examination malpractice, cultism, alcoholism, assault and fighting among others that are inimical to their studies and future.
The Matriculation Oaths was Administered by the College Registrar, Alh Umar Muhammad Bello.
School of Business Education (311) students
School of PES/ECCE (503) students
School of Science Education (657) students
School of Technical Education (60) students
School of Vocational Education (79) students
Directorate of Continuing Education, NCE by weekend (541) students
Share This Post

: If you think this post can be helpful to somebody else, please share it using the buttons below!
Follow

Us

More Posts From ›› fcetgombe.edu.ng | Federal College of Education (Technical) Gombe