Federal Poly Bauchi Admission Fraud Alert : Beware of 419
---
Last updated on
---
Don't Fall For Fraudsters (419): Federal Polytechnic, Bauchi, FPTB fraud alert to prospective students.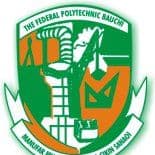 Authority of the Federal Polytechnic, Bauchi (FPTB) wishes to bring the following to the notice of its prospective students:
– Never give your phone number to anyone asking online, so they can create a WhatsApp group for admission discussions. Its a trick to get as many numbers as possible so they can defraud you.
– Application Form fees are 2000 Naira for ND Programmes and 6,500 Naira for others (HND, Diploma, HD, and PreND), any additional fee is for extra services provided by the person handling it for you, so know what you are paying for.
– You can not apply for PreHND, so don't be fooled by anyone. Consult with your prospective department if you are considering PreHND for proper counselling.
– You must not come to Bauchi to get the Application form. Simply goto: https://portal.fptb.edu.ng/application/register, fill the form and a payment RRR code will be generated for you on the next page. Print it and take it to ANY bank to make payment.
– You can Pay online using your VISA, VERVE or MasterCard Debit cards by visiting www.remita.net, click on "Pay an Electronic Invoice" and enter the RRR code you generated earlier, then proceed accordingly.
– NEVER send money to anyone's account or Pay into any account. If the bank you visit doesn't understand how to make the payment, please visit another bank.
– Dont generate RRR yourself or get another one from the bank. the portal will not recognize your payment.
– If you have paid and its still taking you to the payment slip page after signing in, please use http://portal.fptb.edu.ng/querypay.php to confirm the payment.
Be smart and don't fall victim of fraudsters. If you have any problem, please email support@fptb.edu.ng with details. We cant help you if you don't provide details of payment or any other useful information.
Regards
Abubakar Siddiq Ango
Head, ICT Division,
MIS/ICT Directorate, FPTB
abuango@fptb.edu.ng
Ace Your Exams: Join Our Online Classes For JAMB, WAEC, NECO & NABTEB Candidates