Federal Polytechnic Ilaro (ILAROPOLY) Academic Calendar for 2nd Semester 2019/2020 Academic Session [ADJUSTED]
Federal Polytechnic, Ilaro, ILAROPOLY academic calendar for the second-semester academic session has been released.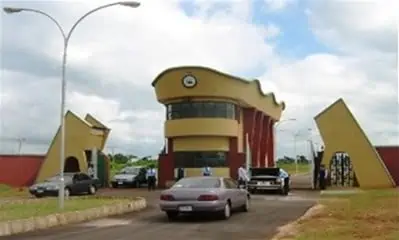 Following the announcement of Federal Polytechnic, Ilaro post COVID-19 resumption date, the management of the institution also released the academic calendar for the completion of the second semester, 2019/2020 academic session.
Federal Polytechnic Ilaro Academic Calendar
The period spent online for the delivery of the curriculum was considered as part of the semester and therefore Academic calendar was approved as follows:
Campus re-opens for 2nd Semester ›› Friday, October 9, 2020
Lectures begin for all Students ›› Monday, October 12, 2020
Publication of 2nd Semester 2019/2020 Examinations Time-Table ›› Monday, November 16, 2020
Lectures end for all Students ›› Saturday, December 5, 2020
2nd Semester 2019/2020 Examination ›› Monday, December 7 – (Theory & Practical) Wednesday, 30, 2020.
New Session Begins ›› Sunday, January 4, 2020
If you think this post can be helpful to somebody else, please share it on Whatsapp, Twitter, Facebook. There are buttons below for this (easy to use too)!
Tagged With : www.federalpolyilaro.edu.ng | Federal Polytechnic Ilaro : ILAROPOLY