FG Denies Reneging on the MoU Reached with ASUU
The Federal Government has denied reneging on the Memorandum of Understanding reached with the Academic Staff Union of Universities.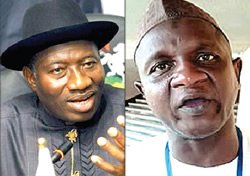 The National Treasurer of ASUU, Dr. Ademola Aremu, had told journalists in Ibadan on Saturday that the Federal Government had yet to release the N55bn for the first quarter as contained in the agreement.
In an interview with our correspondent, Simeon Nwakaudu, who is the Special Assistant (Media) to the Minister of Education, Nyesom Wike, said, "It is not true. Federal government is following the implementation of the agreement and ASUU is part of the implementation monitoring committee.
"Funds are with the universities; it is not ASUU that is implementing it. The monies are paid to the respective universities which are implementing the agreement.
"The universities are doing their procurement now for funds that have been released. When they conclude their procurement, the next tranche will be released."
If you think this post can be helpful to somebody else, please share it on Whatsapp, Twitter, Facebook. There are buttons below for this (easy to use too)!