FUNAAB Trains OAU Students on Agricultural Enterprise
---
---
FUNAAB trains OAU students on value addition and strategies of Agricultural Business.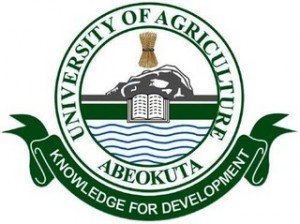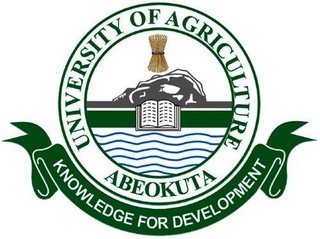 Final year students of the Department of Agricultural Extension and Rural Development, Faculty of Agriculture, Obafemi Awolowo University, Ile-Ife, recently visited the University to learn basic things on value addition and strategies of Agricultural Enterprise that would enhance their studies. The students were received and tutored at the University's Agricultural Media Resources and Extension Centre (AMREC).
At the occasion, Dr. Oluwafunmilayo Oluwalana of AMREC, told them to dream big but start small. She encouraged them to seek for and acquire knowledge in their youthful days since information was vital to development. She noted that the main challenge facing the agricultural sector in Nigeria was in the area of value addition of agricultural products, as she urged relevant stakeholders to find lasting solutions to the problem. She also charged the upcoming agricultural entrepreneurs to develop a business plan through which they will be properly guided to make headway in the industry. She said, "We have three mandates in the University: teaching, research and extension. The teaching is done in the Colleges and we have ten Colleges. The Research arm is headed by the Institute of Food Security, Environmental Resources and Agricultural Research (IFSERAR) while the extension arm is headed by the Agricultural Media Resources and Extension Centre (AMREC.) In AMREC, we have five programmes, the first is Extension and Adaptive Research Programme, the second is the Gender Issues and Youth Development Programme (GIYD), Training and Farm Demonstration Programmes, Planning, Monitoring and Evaluation (PME) as well as the Media and Farm Broadcast Programme (MFB)".
Dr. Oluwalana said further, "Here in AMREC, we focus on value-added processing and Agricultural Business Management. We bring Agriculture to you as an enterprising adventure. So far, three of our products in AMREC have been patented and we have been able to developed many products. For instance, we have 11 products from cassava and seven products made from cassava waste. Instead of using cassava peels to generate waste, the peel can be turned into herbal soap. The same goes for Coco pods which can be used to make body cream". On how to make agricultural business profitable, she disclosed that "before you go into Agriculture business, you need to have a business plan which will include your name and the product you want to sell. You should be able to find out what makes a product special, who will buy the product, the name of the company, among other things. You should have slogans and advertising plans".
Mr. 'Lasun Somoye of the Centre also shed light on the Media and Farm Broadcast (MFB) Programme of AMREC, in translating agricultural research findings into media materials with emphasis on audio-visuals as well as extension publication for dissemination to stakeholders in agriculture across the South-West. Others who sensitised the students were: Mr. Adesanya Olukayode of the Extension and Adaptive Research (EAR), Mrs. Adeloye Temitope of the Training and Farm Demonstration (TFD), and Mr. Rotimi Onifade of the Planning, Monitoring and Evaluation (PME) Programme.
According to a student leader, Bukola Ojo, the purpose of the visit was to enable them acquire more knowledge in agricultural technologies, which had led them to inspect various projects and locations in the University such as the bakery, 'garri' processing factory, cashew nut factory and Palmwine factory, among others. Ojo added that the visit was part of the basic requirements needed to pass the course on 'Agro-Industrial Technology, Generation and Utilisation', with the primary purpose of developing appropriate technology in crop production, noting that FUNAAB was chosen for the visit because it had carved a niche for itself among the leading Universities in the country in the area of agricultural practices.
Mr. Olukayode Adesanya, representing the Extension and Adaptive Research Programme, highlighted some of the areas the University had been able to impact on farmers, processors and funded projects. "Our programme is saddled with the responsibility of taking agriculture trainings to schools, particularly, secondary schools, to stir up their interest. Through our 'Agricultural in School Project,' we have been able to organise trainings in cassava production, fish farming and so on. We also collaborate with other extension projects like CAVA II Project, sponsored by the Bill and Melinda Gates Foundation. We have other projects like the West Africa Agriculture Productivity Project (WAAP), sponsored by the World Bank". We have five interventions whereby, we disseminate our technology such as the production of quality protein maize, which has high protein content; technology in poultry layers; and beta-carotene cassava, a variety of cassava that has Vitamin A", he added.