FUPRE Late Registration Deadline, Penalty - 2016/17
---
---
Federal University of Petroleum Resources Effurun, FUPRE late registration deadline and penalty during and after late registration for the 2016/2017 academic session.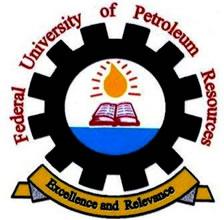 This is to inform all the students of the Federal University of Petroleum Resources Effurun (FUPRE) that the management of the university has announced the late registration deadline with penalty.
See: FUPRE Freshmen Screening & Clearance Requirements – 2016/17.
At the end of two weeks of this registration, effective from today, 21st November, 2016, late registration will commence with a fee of N2,000 (Two Thousand Naira) only. and will last for another two weeks.
Please note that four (4) weeks before 1st Semester Examination, course registration will attract a fine of N10,000 (Ten Thousand Naira) only. Thereafter any student who fails to register will be deemed to have withdrawn from the University voluntarily.
All students are enjoined to complete registration of their courses for 2016/2017 academic session on schedule to avoid payment of the above charges or being withdrawn from the University.
See also: FUPRE School Fees Schedule and FUPRE Academic Calendar.
I wish to emphasize that failure to register your courses for any session amounts to voluntary withdrawal from the University.
Furthermore, let me reiterate, as decided by Senate, that course registration can only be said to have been completed by the student when it is signed and sent to the Academic Affairs Division.
MSG Team.