Notice to FUPRE Students on Sessional Registration
---
---
Important notice to Federal University of Petroleum Resources, Effurun, FUPRE students on sessional registration.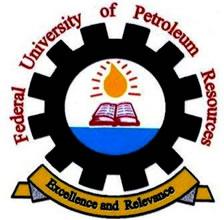 The Senate of Federal University of Petroleum Resources (FUPRE), Effurun, at its 46th meeting held on 18th January, 2017 considered the nonchalant attitude of some students towards sessional registration of courses. Senate frowned at this and re-emphasized the need for all students to, as a matter of extreme importance, REGISTER THEIR COURSES at the commencement of every session. As such, Senate warned that this indifference often exhibited by some students would no longer be tolerated.
All students are, therefore, advised to register their courses for the session at the beginning of each session. Failure to do so in any session tantamounts TO VOLUNTARY withdrawal from the University. In addition, Senate resolved that:
1. Course registration shall be considered incomplete until the student's Course Form has been signed by all parties concerned and forwarded to the student's Department/Course Adviser from the Academic Affairs Office.
2. Any student who is faced with any challenge, financial, health or otherwise, and as a result, unable to pay appropriate charges/register as a student in this University, is advised to APPLY FOR TEMPORARY WITHDRAWAL/LEAVE OF ABSENCE FROM THE UNIVERSITY, or deferment to enable him/her proffer solution to the challenge. Such Leave of Absence is granted for a period NOT exceeding one academic session.
3. The parents or guardian of an indisposed student should INFORM THE UNIVERSITY AUTHORITIES, IN WRITING, of the student's state of health with evidence. Such letter should be addressed to the Dean, through the student's Head of Department. The Dean shall, on receipt of such a letter, present a memorandum, on behalf of the student, to Senate.
4. All medical reports for the purpose of the application sought by any student shall be presented to the University Health Centre for authentication, failing which it shall not be accepted by the Senate.
5. All applications or letters seeking any of the reliefs stated above MUST reach the Senate not later than eight (8) weeks from the commencement of the semester in which the relief is sought.
6. ANY application received at the end of the semester concerned shall NOT be accepted or considered by Senate and the student shall be CONSIDERED TO HAVE VOLUNTARILY WITHDRAWN from the University if not registered at the end of the session.
7. OUTSTANDING REGISTRATION:
Senate also deliberated on the deluge of requests for registration by returning students and decided as follows:
– that registration exercise for 2016/2017 session shall formally end at close of office hours on Friday, 15th February, 2017;
– that students who failed to register their courses in previous sessions and have been advised to withdraw from the University should take advantage of Senate's magnanimity to pay the prescribed late registration fee, register such courses latest by the 15th February, 2017 and continue with their studies;
– that late registration for the current session shall begin from Monday, 18th February, 2017 and end on 28th February, 2017. Appropriate fees shall be charged for late registration within this period;
– No application for late registration shall be entertained after 28th February, 2017.
TAKE NOTICE that students who fail to utilize this grace period to register SHALL BE DEEMED TO HAVE WITHDRAWN from the University and shall stand de-registered. To be forewarned is to be forearmed.