Honest UNILORIN Student Returns N28, 000 to Bursary Dept.
---
---
University of Ilorin, UNILORIN student returned N28,000 mistakenly credited into her bank account by the university.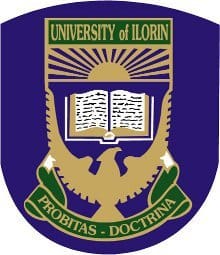 In the spirit of the high moral standards being inculcated in the University of Ilorin students, a 300-level student of the Department of Plant Biology, Miss Dolapo Ibiyemi, has returned N28, 000, which was mistakenly credited into her bank account by the University.
In a chat with Unilorin Bulletin, Miss Ibiyemi said that the University mistakenly credited her account twice when she could not secure a hostel accommodation she had applied for due to her failure to print the required forms online.
Narrating how it all happened, the student, a native of Erin-Ile in Oyun Local Government Area of Kwara State, said, "When I was in 100Level, I paid for hostel accommodation but didn't print out the receipt and other forms. So, I didn't get the Hostel slot because I didn't have the receipt and form to back up my allocation. And the school authority said they would refund the money and they refunded it twice".
She added, "I just felt it's not my money and I won't have peace of mind if I spent it".
When asked if anybody influenced her decision to return the money, she said, "My parents told me to return it. I am returning it because I want to have peace of mind".
In his remarks, the Dean of Student Affairs, Prof. Abayomi Omotesho, noted that the student's behaviour has attested to the fact that University of Ilorin is better by far, not just in learning but also in character.
Prof. Omotesho, who was represented by the Sub–Dean, Student Affairs, Dr Yusuf AbdulRaheem, said, "Most times, we have always advertised students who have been involved in criminal activities but we feel that somebody whose behaviour is in line with the vision and mission of this university should also be celebrated".
"We are encouraging other students to emulate this kind of behaviour because at the end of the day, honesty pays and dishonesty has its own reward", he added.
The Dean noted that "if our leaders can emulate this kind of behaviour, Nigeria would be better for it".
He commended Miss Ibiyemi's resolve to pursue the honest path "despite going through the stress of wanting to refund the money, you are still saying what you are giving me is not my own, that's commendable. Her attitude has only shown that Unilorin is not just better by far but best by standard".