JAMB CBT Centres Approved for Registration in Ondo State
JAMB CBT Centres Approved for Registration in Ondo State
Ondo State – Joint Admissions and Matriculation Board, JAMB CBT centres approved for the 2022 Unified Tertiary Matriculation Examination (UTME) registration in Ondo State.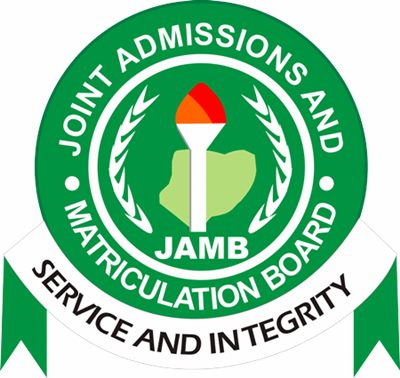 This is to inform all the candidates who wish to register for the 2022 UTME in Ondo State that below is the list of approved centres where they can carry out their registrations.
See also: 2022 JAMB Form: Registration Procedure & Guide and 2022 JAMB CBT Practice Software [Past Questions & Answers].
JAMB Registration Centres in Ondo State
Recommended: JAMB CBT Centres Approved for 2022 UTME Registration – Other States.
ADEKUNLE AJASIN UNIVERSITY, ICT CENTRE 1, AKUNGBA-AKOKO, ONDO STATE
AINA AWAW INTERNATIONAL COLLEGE ICT HALL, KM 10, ALONG AKURE/OWO ROAD, ILU-ABO, AKURE NORTH, AKURE, ONDO STATE.
AMABLE NIG.LTD CBT CENTRE 21 OKE-OGUN ROAD, BESIDE ONIREKE HOTEL, ALONG GOVT TECHNICAL COLLEGE, OKE OGUN, OWO, ONDO STATE
AMC ICT CENTRE, AKINYOSOYE MODEL COLLEGE, FAGBOLA ESTATE, ILE-OLUJI, ONDO STATE.
BABSON ICT CENTRE, ONDO BOYS' HIGH SCHOOL, ONDO, ONDO STATE.
DERIMOBO ICT PLACE, DERIMOBO MODEL COLLEGE, AMAPERE ROAD, AGADAGBA, ODO LGA, ONDO STATE
FEDERAL UNIVERSITY OF TECHNOLOGY, DIGITAL RESEARCH CENTRE 1, OBANLA, AKURE, ONDO STATE
HOLLARAM EDUCATIONAL SERVICES, ONDO STATE LIBRARY BOARD COMPLEX, BESIDE ST. PETER UNITY SECONDARY SCHOOL, OYEMEKUN ROAD, AKURE, ONDO STATE
IDRIS PREMIER COLLEGE COMPUTER CENTRE , 1 LAIBUGA STREET , OFF AWULE ROAD, AKURE, ONDO STATE
JAMB STATE OFFICE, AKURE, ONDO STATE (REGISTRATION ONLY)
MIS/ICT CBT CENTRE, ADEYEMI COLLEGE OF EDUCATION, ONDO, ONDO STATE.
OLOYEMEKUN DIGITAL TECH, WITHIN OYEMEKUN GRAMMAR SCHOOL, AKURE, ONDO STATE.
OPEOLUWA E-LEARNING CENTRE, TIPPER JUNCTION, ALONG LOCAL GOVT. SECRETARIAT RD, ALAPATA QTRS, IKARE-AKOKO, ONDO STATE
PUBLIC SERVICE TRAINING INSTITUTES CBT CENTRE AKURE-ILESA EXPRESSWAY, ILARA-MOKIN, ONDO STATE
RUFUS GIWA POLYTECHNIC ICT DIRECTORATE, KM 4, AKURE-BENIN EXPRESS WAY, OWO, ONDO STATE.
SUCCESS CBT CENTRE, COLLEGE ROAD, SUCCESS BUS-STOP, LISALUWA, ONDO, ONDO STATE.
SVILLE TECHNOLOGY CONCEPT (STC) LTD, C.A.C GRAMMAR SCHOOL, ONDO ROAD, AKURE, ONDO STATE.
THE FEDERAL POLYTECHNIC, ALONG ONDO-IPETU, IJESHA ROAD, ILE-OLUJI, ONDO STATE.
TIPLOGO NIGERIA LIMITED NO. 19 ALLI BALOGUN STREET, OKITIPUPA LGA, ONDO STATE