KASU Academic Calendar for Second Semester 2022/2023
Kaduna State University: Comprehensive Academic Calendar for Undergraduates (2022/2023) – Second Semester Update.
Kaduna State University has released its updated academic calendar for the 2022/2023 undergraduate second semester. It highlights lectures, mid-semester break, students' association elections, results processing, and Senate meetings. The semester ends on 3rd November, with a new session starting on 4th December 2023.
---
Updated on by Olusegun Fapohunda
---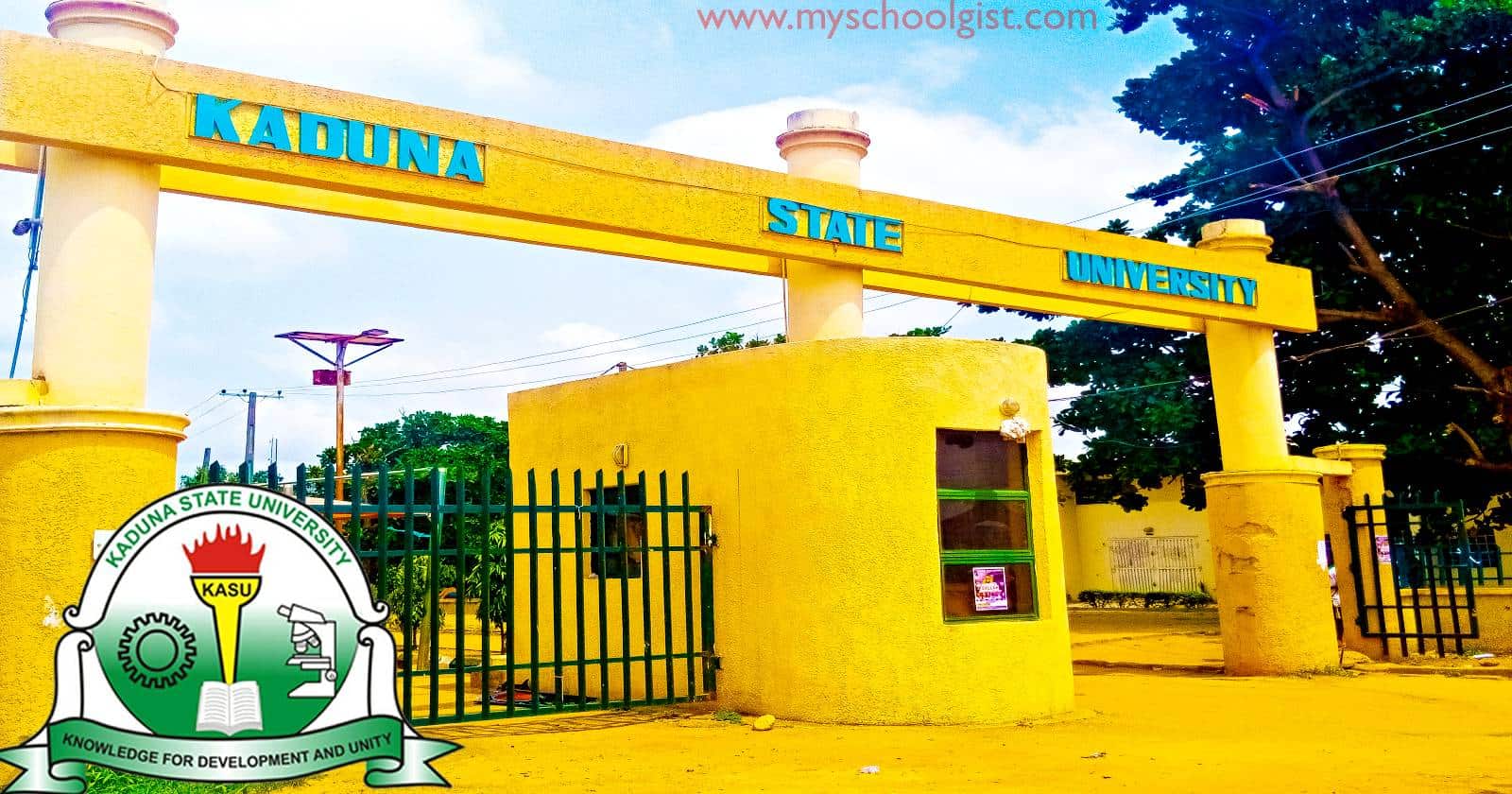 Mark your calendars! Kaduna State University has unveiled its updated undergraduate academic calendar for the second semester of the 2022/2023 session. The university, ever committed to ensuring a seamless academic experience, has carefully curated a schedule that covers lectures, breaks, examinations, and more. Here's a comprehensive look at the upcoming activities:
| | |
| --- | --- |
| 📚 Lectures | 10th July – 23rd October, 2023 |
| 🔄 Mid-Sem Break | 16th – 20th August, 2023. ADD AND DROP of Course during this period. |
| 📖 Continued Lectures | 2nd August – 28th September 2023 |
| 🗳 Elections Week | 3rd – 6th October, 2023: Students' Associations Elections |
| 🎉 Inauguration | 9th – 13th October, 2023: Elected Students' Associations EXCOs |
| 📝 Exams & Marking | 16th October – 3rd November, 2023 |
| 🖥 Results Processing | 6th – 10th November, 2023 |
| 🏛 Senate Meeting | 13th – 24th November, 2023: Senate Ethics Committee Meeting. 28th November: Result Consideration |
Lecture Periods & Continuous Assessment
Lectures for All Students/CA: Dive into your academic modules and stay engaged from the 10th of July to the 23rd of October, 2023. This period is crucial for assimilating course content.
After a brief interlude, lectures will continue for all students from the 2nd of August to the 28th of September, 2023. This period offers an extension for your academic journey and continuous assessments.
Important Academic Adjustments
Mid-Semester Break & Course Modifications: Need a breather? You've got it from the 16th to the 20th of August, 2023. Additionally, this window offers an opportunity to make necessary changes. Whether you're considering adding or dropping a course, make the decision during this period.
Students' Association Highlights
Election Week: Put on your electoral hats from the 3rd to the 6th of October, 2023. It's the period to decide on the leaders you want for your Students' Associations.
Inauguration Week: The newly elected officials will officially assume their roles between the 9th and 13th of October, 2023. Celebrate the inauguration of the chosen Students' Associations EXCOs.
Examination & Result Processing
Examination & Marking: It's crunch time! From the 16th of October to the 3rd of November, 2023, you'll be assessed on your course content. Ensure you're prepared!
Processing of Results: Behind the scenes, the academic team will be at work between the 6th and 10th of November, 2023, compiling and processing examination results.
Senate Ethics Committee Meeting: A pivotal gathering, the Senate Ethics Committee will convene from the 13th to the 24th of November, 2023.
Consideration of Result by Senate: The next academic milestone will be on the 28th of November, 2023, where results will undergo the scrutiny of the Senate.
Release of Results & Sale of Change of Course Form: The wait ends on the 4th of December, 2023! Check your results and consider if you need to make a course shift.
Session Highlights
End of Session: The curtain falls on this academic journey on the 3rd of November, 2023.
New Beginnings: Gear up for fresh academic challenges as a new session kicks off on the 4th of December, 2023.
Stay informed, be prepared, and make the most of the upcoming semester at Kaduna State University. Your academic success journey is mapped out clearly in this calendar!