KWASU Supplementary Results of Graduating Students - 2013/14
---
---
Kwara State University, KWASU supplementary results of graduating students – 2013/2014 academic session.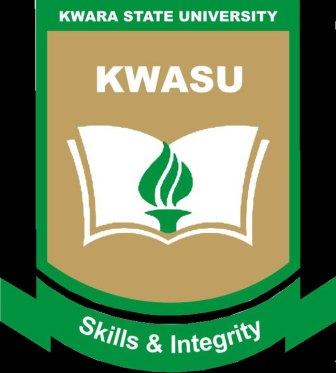 The Kwara State University, KWASU Registry Department (Academic Division) has released the supplementary results of graduation students (2013/2014 academic session).
A.College of Humanities, Management and Social Sciences
B.Sc. Political Science
Second Class Lower
09/27/PS/029 Ibitoye MUHAMMED
09/27/PS/034 Salman Babtunde SALMAN
10/27/PS/011 Akinrolabu Samuel OJE
10/27/PS/035 Adenike Oluwakemi ADEBAYO
09/27/PS/018 Fawale Olaoye FEMI
10/27/PS/027 Abdurasaq ABDULWAHI
10/27/PS/020 Nimota Bisola ABDULRASHEED
10/27/PS/004 Hassan Taiye BAKER
10/27/PS/009 Ahmed Olumide SALIHU
10/27/PS/025 Adefila OLADIMEJI
Third Class
09/27/PS/016 Ifeoluwa Omowumi SUBAIR
09/27/PS/011 Ndanusa UMAR
09/27PS/017 Okanlawon Seun TUNDE
09/27/PS/022 Oluwafemi AROYEHUN
09/27/PS/023 Muhammed ZAKARIYAHU
11D/27/PS/213 Hassan Olaide MUHAMMED
09/27/PS/024 Lawal Adewale YUSUF
09/27/PS/027 Mukaila ABDULWASIU
10/27/PS/024 Akeem ABDULGANIYU
10/27PS/017 Oladimeji Kolawole AFEEZ
B.Sc. Tourism and Hospitality Management
Second Class Lower
10/27/TH/004 Adebola Jr O GUNTUASE
Third Class
10/27/TH/002 Abdulqudus IDRIS
10/27/TH/003 Latifat Abosede ADEBAYO
10/27/TH /007 Babajide Emmanuel DABIRI
B.Sc. Banking and Finance
Second Class Lower
10/27/BF/015 Oluwaseun Dolapo FAFOWORA
10/27BF/006 Stella Oluwakemi OGUNLEYE
Third Class
10/27BF/013 Rashidat Temitope SALAWU
B.Sc. Economics
Second Class Upper
10/27/EC/012 Saheed Oluwatosin GBAYE
Second Class Lower
11D/27/EC/239 Asmau Okunlola ABDULKADIR
10/27/EC/026 Olushola KAREEM
Third Class
10/27/EC/016 Rasaq Oladimeji OYEYEMI
10/27/EC/029 Nafisat Oloruntoyin QUADRI
09/27/EC/002 Saheed Olanrewaju YUSUF
11D/27/EC/227 Raodat Bukola UMAR
09/27/EC/046 Akeem Alade SAFIU
B.Sc. Accounting
Second Class Lower
09/27/AC/036 Damilola DERE
11D/27/AC/238 Christianah Oluwatoyin BADA
11D/27/AC/246 Kaolat Olayemi SALAU
Third Class
09/27/AC/016 Moruf Olaoluwa YAKUB
09/27/AC/055 Barakat Olaide HAMMED
10/27/AC/015 Mariam Modupe YUSUF
11D/27/AC/217 Augustus Olajide OYINLOYE
11D/27/AC/232 Olayinka Ogooluwa KAYODE
11D/27/AC/235 Abdulganiyu AKANBI
11D/27/AC/243 Ifeoluwa Oluwakemi FABUNMI
College of Information and Communication Technology
B.Sc. Computer Science
Third Class
09/47CS/027 Olayinka Monsuru YUSUF
B.Sc. Mass Communication
Second Class Lower
11D/47/MC/197 Festus Kehinde OBALANLEGE
Third Class
09/47/MC/007 Yusuf Olatunji OJULARI
10/47MC/032 Taiwo Abanise AKANJI
College of Pure and Applied Sciences
B.Sc. Industrial Chemistry
Second Class Upper
10/57/IC/003 Sikirat Kehinde SHEU
Second Class Lower
10/57/IC/001 Victor Oluwatobi OKUNOLA
10/57/IC/004 Ayorinde Olumoroti BALOGUN
10/57/IC/005 Ruth Oluwakemi ASAJU
10/57/IC/006 Abdulazeez Olatunji ODUKUNLE
10/57/IC/011 Rofiat Yetunde AJIBOYE
10/57/IC/012 Ademolawa ADESIDA
10/57IC/014 Kaosarat Olawumi OSUOLALE
Third Class
10/57/IC/002 Toyin Fatima OSHAGBEMI
10/57/IC/008 Tejumola Aishat LAWAL
10/57/IC/021 Fatimah Eniola OLUBUADE
09/57/IC/017 Grace OWONIHO
B.Sc. Microbiology
Second Class Lower
09/57MB/026 Alhassan Babatunde pooTA-BEY
The effective date of all the above results is 17th
June,2014.
2012/2013 Supplementary Result
B.Sc. Business and Entrepreneurship Studies
Third Class
0927BA/023 Jubril Abdulraheem UMARU
The effective date of this is 13th August, 2013.