Kwara State University, KWASU weekend part-time admission form for the 2016/2017 academic session is now on sale.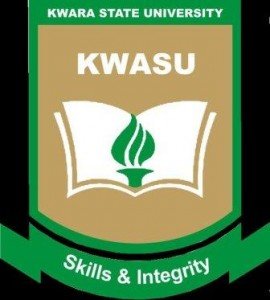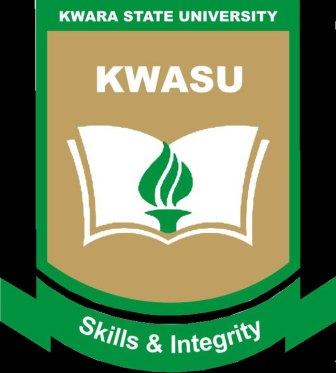 Applications are invited from suitably qualified candidates for admission into the KWASU Weekend Part-Time Degree Programme. The programme runs for ten (10) continuous semesters from 100 level and eight (8) continuous semesters from 200 level in five and four contact sessions respectively.
KWASU Weekend Part-Time Admission- Available Programmes
rogrammes / Colleges Contacts
College of Agriculture 08067105522
B.Agric. (Agric. Economics & Farm Management.)
B.Agric. (Agric. Extension and Rural Development)
B.Agric. (Animal Production)
B.Agric. (Crop Production)
B.Agric. (Crop Protection)
College of Education
B.Sc.(Ed.) Business Education 08038632283
B.Ed. Early Childhood & Primary Education 08038493554
B.Sc.(Ed.) Mathematics Education 08035196608
B.Sc.(Ed.) Computer Education 08035196608
College of Humanities, Management and Social Sciences
B.Sc. Accounting 08165255556
B.Sc. Business Administration 08033006246
B.Sc. Economics 07039799694
B.Sc. Finance 08034452151
B.Sc. Political Science 08062706989
B.Sc. Public Administration 08062706989
College of Information and Communication Technology
B.Sc. Computer Science 07030496995
B.LIS. Library and Information Science 08057918381
B.Sc. Mass Communication 08036435705
College of Pure and Applied Sciences
B.Sc. Mathematics 08114768383
KWASU Weekend Part-Time Admission Requirements
For 100 Level Admissions: Candidates must possess five O' Level credits in English Language, Mathematics and any other three relevant subjects at not more than two sittings.
For 200 Level Admissions: In addition to O'level requirements as stated above, candidates must possess OND Upper credit, HND Lower Credit or NCE Credit level in relevant subjects.
How to Apply for KWASU Weekend Part-Time Admission
Admission forms are available online at a cost of Ten thousand Naira (N10, 000:00) only. Apply at www.kwasu.edu.ng/idelportal OR www.kwasu.edu.ng/idel/idelportal
DISCLAIMER: KWASU does not take responsibility for money paid into any individual/other account/ or through other means aside the one specified above.

*Classes hold at weekends
*Apply now and graduate in the next three calendar years
*Affordable School fees and installmental payments
*Admission is open till April 30, 2017
For further enquiries call: Dr. R.M. Isiaka – 08035196608, Mr. M. Alfa – 08060277807 , Mr. M. Omojashola – 08163933006 and Mr. K. Ojulari – 08035211226.