Potential 3rd Wave of COVID-19: LASU Mandates Compliance with Protocols
---
Updated on by Olusegun Fapohunda
---
Lagos State University (LASU) notice on the potential 3rd wave of the COVID-19 pandemic. The management has mandated compliance with all COVID-19 protocols.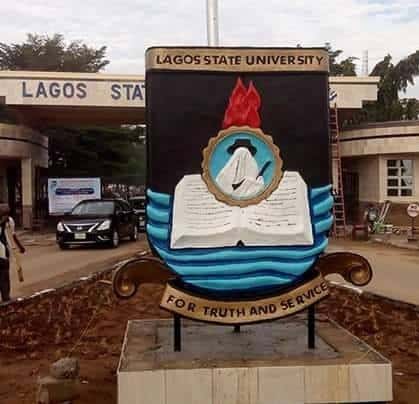 Lagos State government over the weekend announced the possibility of a third wave of Covid-19 pandemic in the state. This is as a result of the recent increase in the number of positive cases being reported and increase occupancy rate at the Isolation Centres. This has necessitated the need for proactive measures to mitigate spread of the infection on our campuses.
The University Management therefore mandates all members of LASU community to adhere to all the preventive protocols as designed by NCDC to curtail any spread. The measures include;
– Compulsory & Proper use of facemask in public places
– Regular hand washing with soap and water or use of alcohol based sanitizer
– Maintainance of physical distance of 2metres
– Maintenance of 50% occupancy rate of halls, classrooms, offices, worship centres, etcc
– Temperature checks at entrances
The entrances to the campuses already have water taps for hand washing by all visitors, students inclusive. Veronica buckets, Infra-Red thermometers and Alcohol based sanitizer had been distributed to all faculties and Centres. Management insists on the enforcement of these items. Deans, Directors, Faculty Members, Heads of Units, Members of Staff, Security Officers, Porters and Cleaners assigned to faculties, buildings and halls are mandated to ensure adherence.
Students are also enjoined to make provisions for personal facemasks and hand sanitizers to further enhance the efforts of the University Management.