Lagos State University (LASU) Warns Public Against Fake Recruitment Advert
Lagos State University (LASU) management has warned the public against fake recruitment adverts circulating on social media.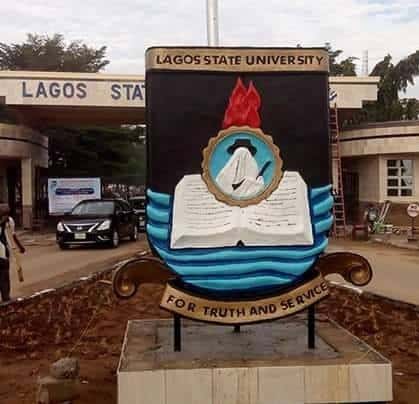 The attention of the University Management has been drawn to some trending fake portals on Staff recruitment for Lagos State University.
Management hereby dissociates the University from the said portals noting that they are fake and intended only to steal the details, and also defraud unsuspecting members of the general public.
Management further advises members of the University Community and the general public to verify any information relating to the University on the main University Website, www.lasu.edu.ng and the University official social media pages.
These platforms are updated on a DAILY basis as news items exist and are the most credible source of information about the university.
For the avoidance of doubt, the official social media platforms of the university are as follows:
Facebook: https://www.facebook.com/lasuinfo/
Instagram: https://www.instagram.com/invites/contact/…
Twitter: https://mobile.twitter.com/LASUOfficial
LinkedIn: https://www.linkedin.com/company/lagos-state-university-ojo
Youtube: https://www.youtube.com/…/UCBPuTzO-wrAfHCGemNTbOyw/videos
Signed
Ademola Adekoya
Coordinator, Centre for Information Press and Public Relations
Lagos State University
Share This Post

: If you think this post can be helpful to somebody else, please share it using the buttons below!
Follow

Us

More Posts From ›› www.lasu.edu.ng | Lagos State University : LASU