LASU To Replace Phased-Out External System with Distance Learning
---
Updated on by Olusegun Fapohunda
---
Lagos State University, LASU has announced its intention to replace the phased-out External System with Open Distance Learning (ODL). According to the Vice-Chancellor, the ODL programme will commence September/October.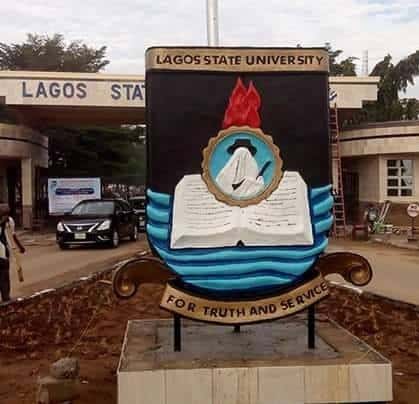 Vice Chancellor, Lagos State University (LASU) Prof Lanre Adigun Fagbohun, has expressed happiness that the Lagos State University External System (LASUES) has been wound down having substantially graduated most of its students.
"All those buildings in Anthony, Jibowu, Agege and rest that we once used for the external system no longer belong to us. We have told the owners to do whatever they want with their properties, Fagbohun told reporters during an interactive session at the university premises on Wednesday, last week.
Nonetheless, he said the university still retains an office, headed by the LASUES Director Dr Steve Ogunpitan for some outstanding students with one complaint or the other.
To replace LASUES, Fagbohun said the National Universities Commission (NUC) has approved Open Distance Learning (ODL) education.
"Do not forget that it was due to the problem of access that LASU established LASUES, but we have complied with NUC's directive to close it up and in lieu we now have ODL, which also has NUC approval.
"We would have actually started (the ODL) but we are being careful because we want it to be very effective in terms of delivery. We are running a pilot project and I can assure you that come September/October, we shall commence in earnest," said the VC.
He said LASU had also entered into Memorandum of Understanding with various foreign universities as well as small and medium enterprises to boost its entrepreneurship programme.
Fagbohun said: "We have signed MoUs with SMES and other companies. The idea is we don't want to do what you generally see around. Our aim is that when they have had the theory in class, they will meet with industry partners and practicalise these things they were taught.
"One of the companies we have signed with has expertise to the extent that they will give you a paragraph to write, and after, do a scientific analysis of that paragraph and tell you, if you are troubled emotionally, psychologically, financially and otherwise. So, the idea is to deepen the practical aspect of entrepreneurship."
Further, Fagbohun said since he took over as VC, he has remained committed to inclusive governance, infrastructural growth and students/workers' welfare.
Source: The Nation.