Nigerian Law School (NLS) Bar Final Resit Examination Registration, Timetable April 2020
Nigerian Law School Bar Final Resit examinations registration and timetable for April 2020.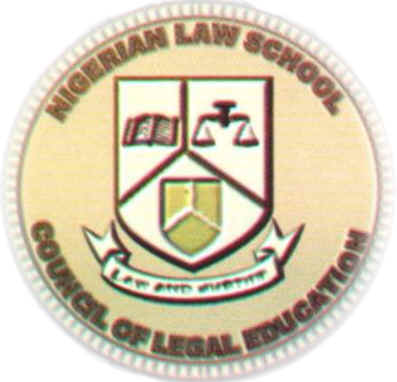 The Director General has approved that the re-sit examination for those who failed the examination should hold from 17th to 23rd February, 2020.
Nigerian Law School (NLS) Bar Final Resit Examination Timetable
THE NIGERIAN LAW SCHOOL HEREBY ANNOUNCES THE PROGRAMME FOR BAR FINAL RESIT EXAMINATIONS AS FOLLOWS;
| | | |
| --- | --- | --- |
| ACTIVITY | DATES | VENUE |
| REGISTRATION | JAN 27-FEB 14, 2020 | ONLINE |
| REVISION CLASSES | FEB 17 – APRIL 09, 2020 | ALL CAMPUSES |
| EXAMINATIONS | APRIL17-APRIL23, 2020 | ABUJA CAMPUS ONLY. |
REGISTRATION FEE:-
ALL PAPERS – =N= 60,000
ONE PAPER – =N= 30,000
REVISION PROGRAMME – =N= 15,000
THE REVISION CLASSES ARE MANDATORY AND ATTENDANCE WILL BE TAKEN. ONLY CANDIDATES WHO HAVE ATTAINED AT LEAST 80% ATTENDANCE WILL BE ELIGIBLE FOR THE EXAMINATIONS.
REFERENCE (SINGLE) SUBJECT CANDIDATES MAY CHOOSE NOT TO ATTEND THE REVISION CLASSES.
REGISTRATION FEES SHOULD BE PAID TO THE ACCOUNT OF THE COUNCIL OF LEGAL EDUCATION ON THE CBN/REMITA PAYMENT GATEWAY, AT ANY COMMERCIAL BANK OR THROUCH ELECTRONIC TRANSFER AS FOLLOWS:-

NAME OF MDA: COUNCIL OF LEGAL EDUCATION
NAME OF SERVICE/PURPOSE: RESIT EXAMINATION OR REVISION PROGRAMME.
PAYER'S FULL NAME

CANDIDATES ARE TO SUBMIT THE HARD COPIES OF THE FOLLOWING:

TWO (2) COPIES OF ONLINE REGISTRATION FORM,
TWO (2) COPIES OF PRINTOUT OF THE BAR FINAL RESULT (LAST ATTEMPT).
FOUR (4) PASSPORT PHOTOGRAPHS.
TWO (2) PHOTOCOPIES OF LAW SCHOOL ID CARD
TO THE OFFICE OF: THE SECRETARY TO THE COUNCIL AND DIRECTOR OF ADMINISTRATION, NIGERIAN LAW SCHOOL, BWARI-ABUJA, ON OR BEFORE FEBRUARY 28, 2020
CLOSING DATE FOR THE SUBMISSION OF COMPLETED APPLICATION DOCUMENTS IS FEBRUARY 28, 2020.
NOTES:
CANDIDATES WHO REGISTER BUT FAILTOTURN UP FOR THE EXAMINATION WILL FORFEIT THE REGISTRATION FEE.
THERE IS NO ACCOMMODATION ON CAMPUS.
FOR MORE INFORMATION, VISIT THE NIGERIAN LAW SCHOOL WEBSITE www.nigerianlawschool.edu.ng
Share This Post

: If you think this post can be helpful to somebody else, please share it using the buttons below!
Follow

Us

More Posts From ›› www.nigerianlawschool.edu.ng | Nigerian Law School : NLS