Mmesoma Pleads for Leniency Over UTME Result Forgery
UTME Candidate, Mmesoma, Pleads for Leniency Over Result Forgery.
Mmesoma Ejikeme, embroiled in a JAMB score forgery, has apologized for her actions. Initially claiming a score of 362, her actual score was 249. She approached the House of Representatives' ad hoc committee in Abuja with her letter of apology, admitting her mistake. JAMB Registrar, Prof Is-haq Oloyede, revealed her result manipulation was supported by the exam centre, which is now banned. Eight other centres in Anambra are under scrutiny. Mmesoma has received a three-year ban but is hopeful for a reprieve.
---
Updated on by Olusegun Fapohunda
---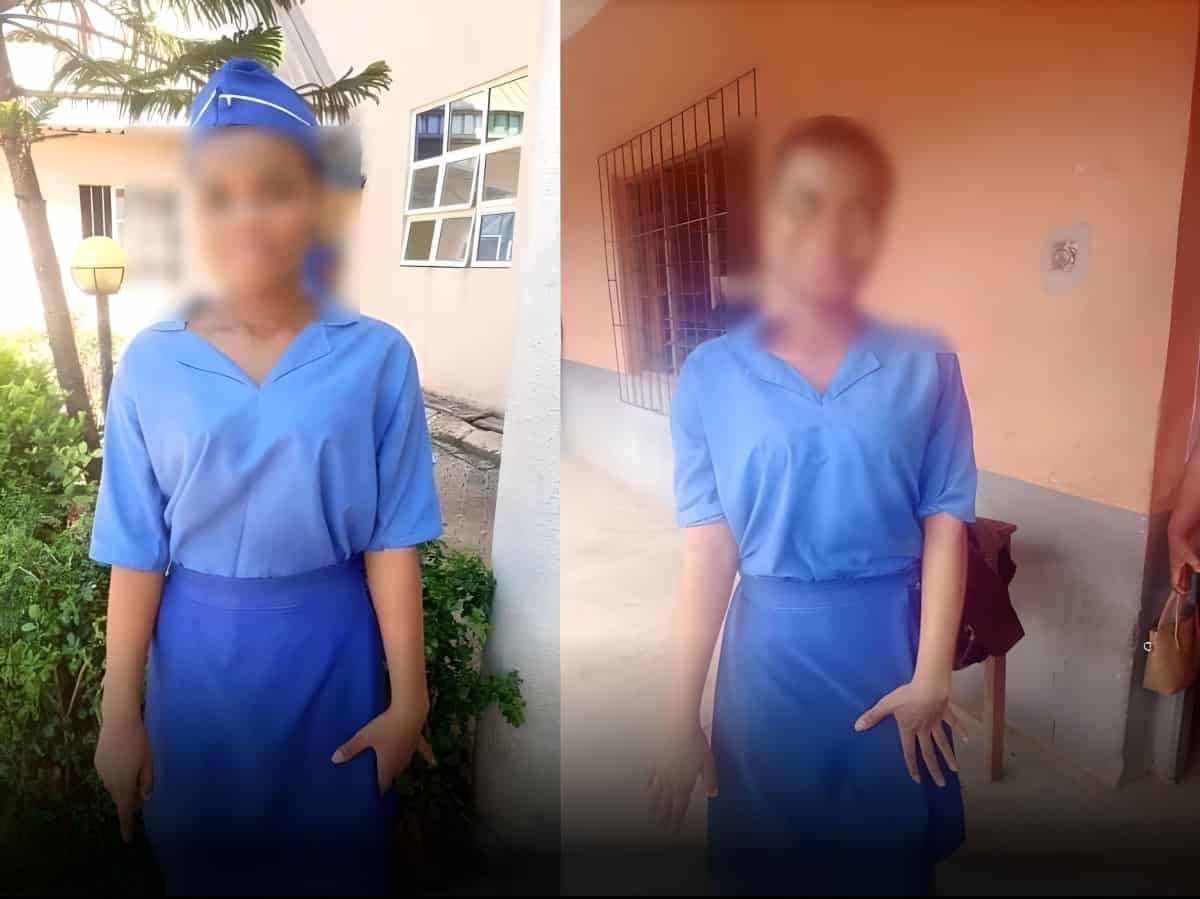 In recent weeks, the academic landscape of Nigeria has been rife with discussions surrounding a young candidate's alleged forgery of her Unified Tertiary Matriculation Examination (UTME) results. This complex matter took another unexpected turn when 19-year-old Mmesoma Ejikeme publicly sought forgiveness and understanding from the Joint Admission and Matriculation Board (JAMB).
| | |
| --- | --- |
| 📝 Candidate Name | Mmesoma Ejikeme |
| 📈 Claimed Score | 362 (Actual JAMB Score: 249) |
| 🏢 Apology Venue | House of Representatives ad hoc committee, Abuja |
| 🎥 Evidence | Video claiming result from JAMB's official portal |
| 📲 Official Result | JAMB's SMS service consistently showed 249 score |
| 🚫 Penalty | Result withdrawn & three-year ban by JAMB |
| 🔍 JAMB's Stand | Prof Is-haq Oloyede confirmed the result was manipulated with centre's help |
| 📊 Centres Under Investigation | Eight in Anambra State related to Mmesoma's case |
Recounting the Transgressions
At the centre of this dispute, Mmesoma originally flaunted an impressive UTME score of 362. However, JAMB challenged this by confirming her actual score as 249. These revelations were further fuelled when a video of Mmesoma showcasing her claimed result, allegedly sourced from JAMB's official portal, went viral.
JAMB countered these claims by providing evidence from its SMS-based service. The automated system had consistently relayed her actual score of 249 in response to her multiple requests.
A Heartfelt Apology Before the House
Amidst the turmoil, Mmesoma appeared before the House of Representatives ad hoc committee in Abuja, where she tendered a 'Letter of Profound Apology'. With candid remorse, she admitted her mistakes, acknowledging her attempt to malign JAMB's reputation.
"I sincerely agree that I got the JAMB result from another portal… I apologise," she expressed.
She painted a picture of regret, emphasising that it was her first-time engaging in such a deceitful act. Mmesoma insisted that she had never been involved in any falsification or wrongdoing in the past and that tarnishing the image of public institutions was contrary to her principles.
Consequences and Hope for Redemption
The consequences of her actions were severe. JAMB imposed a three-year ban on her and rescinded her results. Mmesoma, attributing her decisions to sheer ignorance, fervently sought the mercy of the lawmakers.
Prof Is-haq Oloyede, JAMB Registrar, shed light on the wider implications of the controversy. He indicated that the centre where Mmesoma sat her exams played a role in the forgery. This revelation led to the centre's banishment and the initiation of an investigation of eight other centres in Anambra State linked to the issue.
Oloyede, defending JAMB's integrity, refuted any suggestions of system vulnerabilities. Instead, he emphasised JAMB's dedication to transparency, fairness, and the implementation of innovations aimed at minimising malpractices.
"Mmesoma's case was (that of) an amateur; there was one falsification by a candidate that I almost went mad," Oloyede remarked.
Words of Wisdom from the Committee
The Chairman of the Committee, Sada Soli, while addressing Mmesoma, recognised her potential and academic capabilities. He advised her against seeking shortcuts or engaging in dishonest practices in the future.
"You are one of the high scorers, don't ever think of doing bad things to achieve anything ever again," Soli counselled.
Conclusion
The Mmesoma UTME scandal underscores the dire need for upholding honesty and integrity in academic pursuits. While Mmesoma's plea reflects a young individual's hope for a second chance, it also serves as a poignant reminder of the lasting repercussions of one's actions.