Stakeholders Applaud Students Performance in NECO
---
---
Stakeholders in the education sector applaud the outstanding performance of students in the 2014 NECO SSCE Result, as 52 per cent of the participants had the prerequisite they needed for admission into various tertiary institutions.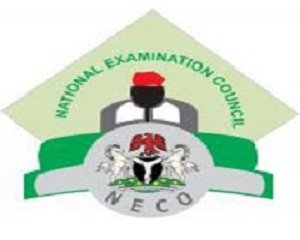 Following the announcement of the 52 per cent credit pass of the 2014 National Examination Council (NECO), stakeholders in the education sector has applauded the performance of the students.
The News Agency of Nigeria (NAN) spoke with the stakeholders on the disparity between NECO and the West African Examination Council (WAEC).
The Director Learning Premier Academy, Mr John Olugbero, applauded NECO for the outstanding performance.
Olugbero said that WAEC and NECO results both had global recognition and acceptance, but the performance of students depended on the standard of questions set.
He noted that the standard of WAEC questions might be too high for the students.
The director urged Nigerians to learn to appreciate NECO and support it to ensure sustainability and improvement of the 2014 performance.
"As a teacher, WAEC has a global acceptance likewise NECO, Nigerians should learn to appreciate what we have and avoid apathy.
"I will like to say Kudos to NECO for this outstanding result''.
Olugbero attributed the general drop in examination performance to lack of inadequacy and over pampering of children by parents.
He advised that parents should support their children and give them adequate attention to help improve their performance in schools.
He, however, charged parents to look inward and train their wards by helping them with assignments and checking their notes.
Also, Mrs Zainab Dogara, a secondary school teacher, commended NECO result, and congratulated the council and the students.
Dogara, however, blamed the poor performance of students on lack of infrastructure in schools.
She said many of the school laboratories in government schools were dilapidated and empty, adding that some schools even borrow specimen for practical from other schools.
"There are no libraries in schools, even if there are no books for the students, science labs all worn out.
"That is why students keep failing woefully in O' level exams every year, these things need to be tremendously improved upon for better performances.''
Similarly, Mr Joshua Ojobo, whose son just completed secondary school, also appreciated the NECO result, stating that it would make up for that of WAEC.
Ojobo told NAN that in comparing the two examination bodies, the standard of questions, marking schemes and conditions with which they were written were major factors contributing to the performance.
A NECO official, who pleaded anonymity, told NAN that the council did their best, the usual curriculum and marking scheme was followed.
He, however, appreciated the students for their efforts and performance, expressing optimism that subsequent years would be better than 2014. (NAN)