Economic Forum: NECO Shifts Exams to May 10
---
Last updated on
---
The National Examinations Council has announced a shift in the date of its Basic Education Certificate Examination from May 8 to May 10.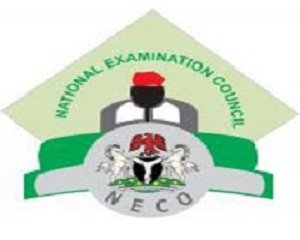 The Registrar, Prof. Promise Okpala, who announced the new date on Thursday in Minna, said the shift was due to the ongoing World Economic Forum on Africa in Abuja.
Okpala told the News Agency of Nigeria that the examination timetable had to be adjusted because of the closure of public institutions in the FCT which also affected schools.
He said examination materials could not be released while schools in other parts of the country were closed, noting that doing so would affect the credibility of the examination.
He said that the examination would now hold on May 10 and end on May 24.
He said French Language and Business Studies examinations, scheduled to hold on Thursday May 8, and Friday May 9, would now hold on Friday May 23, and Saturday May 24, respectively.
He said this was to allow for uniformity in the conduct and safeguard the credibility of the examination.
Okpala said this year's enrollment for the examination had improved nationwide with 110,316 candidates.
He said this was an indication that education was being taken seriously and not affected by the challenges the country was facing.
He said the South West had the highest enrollment figure for the examination, formerly known as Junior Secondary Certificate Examination, with 38,218 candidates.
North Central, he said, was second with 24,883; the North West, 11,802, while the North East had 9,887.
He said that South East had the lowest enrolment of 9,553 candidates.
Okpala said NECO was committed to ensuring smooth and credible conduct of examinations in the country.
He said no fewer than 40,000 out of the 110,000 candidates who sat for the common entrance examination into Federal Government Colleges were expected to sit for the second phase of the test.
The first phase of the examination was held on April 26 nationwide.
He said that the second test for the 40,000 candidates who qualified was to select the best to fill the 24,000 carrying capacity of the colleges.
According to him, the second phase of the examination was necessary as "you get a better description of a child through multiple assessments."
"We are doing our best to ensure that everything goes smoothly with this examination. This particular examination, though small, is very sensitive because parents will never understand if anything goes wrong with their children's future," he said.
Okpala said results of the common entrance examination and venues for the second phase test would be displaced in Federal Government Colleges nationwide.
He hailed the turn out for the first phase of the examination, saying it indicated the confidence Nigerians had in the quality of education provided by Federal Government Colleges.
He said that government was commitment to uphold its promise to ensure 60 per cent and 40 per cent admission ratio on the bases of merit and quota respectively. (NAN)
Ace Your Exams: Join Our Online Classes For JAMB, WAEC, NECO & NABTEB Candidates