NECO Places New Strategies to Safeguard Its Certificate's Credibility
---
Last Updated on
---
NECO Places New Strategies to Safeguard Its Certificate's Credibility: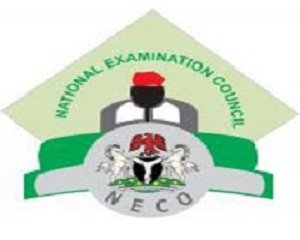 Prof. Promise Okpala, Registrar, National Examinations Council (NECO), on Sunday said the council had taken steps to safeguard the credibility of its certificate.
Okpala said this in an interview with the News Agency of Nigeria (NAN) in Abuja.
According to him, the council has put in place new strategies, including checks and balances to tackle fraud associated with the sensitive materials such as questions papers.
"It reduces the value attached to our certificates and so we make efforts to ensure that area is effectively checked.
"We are giving our staff the orientation that there are no go areas and when you misbehave, believe me there is no amount of begging that can let you off the hook.
"There is also no amount of intervention from any quarters that can make us go back on our decision, our members of staff are fully aware of this,'' he said.
He said fraudulent activities by members of staff was low in view of many other disciplinary measures introduced by the council,
The registrar said NECO, however, was doing its work like what was obtained in corporate organisations despite Nigerians believe government work was "business as usual''.
Okpala said the council was plugging every loophole to ensure the attainment of global standards.
"Our biggest battle still remains localised leakage in examination centres, but we have put in place machinery that ensures we are always a step ahead of them.
"We are dealing decisively with localised fraud which is what is required to practically eliminate high-scale fraud.
"We are advising Nigerians not to fall into the traps of those that may claim to be in possession of our materials such as question papers before examinations.
"They are swindlers who are taking advantage of desperate people.'' (NAN)