Newgate University Minna (NUM) Tuition and Fees Structure
Newgate University Minna (NUM) Tuition and Fees Structure
Newgate University Minna (NUM) school fees schedule and payment procedure for the 2022/2023 academic session.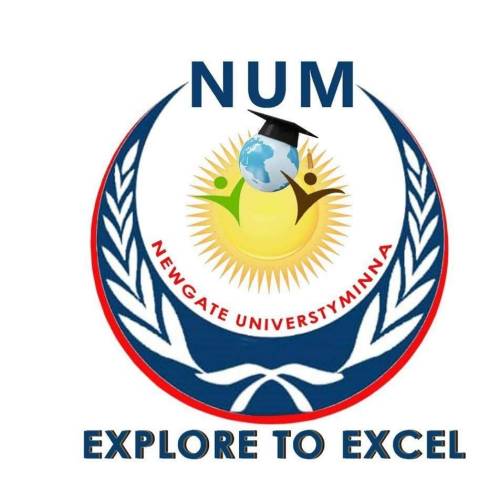 The management of the Newgate University Minna (NUM) has published the school fees schedule for the 2022/2023 academic session.
About Newgate University Tuition and Fee Payment
Tuition and fees are established by the University Council and are set prior to the start of each academic year and vary from programme to programme.
The University charge three (3) types of fees; admission application fee, tuition, accommodation fees and functional or administrative fees.
The student must pay the tuition and other related fees in full prior to the first day of classes each semester. Any exceptions to this rule must be approved by the University Management.
Tuition and fees not paid or deferred by the payment deadline for each semester will result in late fee penalty or may result in the cancellation of all classes.
Students who fail to pay the stipulated tuition fee by the prescribed date will be put on academic suspension.
All tuition and fees MUST be paid in a designated bank account.
Students should liaise with their parents and sponsors to ensure funds for other purposes e.g. pocket money, meals; etc is not deposited in University Bank Accounts. Student's personal bank accounts should be used at all times for pocket money, rentals and other financial obligations.
Newgate University Designated Bank
Name of Bank: WEMA BANK
Account Name: NEWGATE UNIVERSITY MINNA
Bank Account Number:  012 420 7262
Newgate University Tuition and Fees Structure
Browse each academic programme to see the tuition. Meanwhile, a student's admission letter will show the breakdown of the tuition and functional or administrative fees for each academic session.
Tuition and fee charges are subject to change at the University's discretion. If there are any tuition or fee increases, the changes will become effective at the beginning of the next academic year. The student will be notified prior to any tuition changes.
Newgate University Procedure and Accepted Modes of Payment
The university fees payment policy allows students to pay their tuition and other charges by the by 1st week of the each semester.
The University don't accept cash payment at the Finance Office or any other Office of the University. No university staff is allowed to receive cash from students.
All payments are made through the University designated Bank Account.
You may make payments to any of the University's designated bank accounts either by direct cash deposit or through Telegraphic Transfer (TT) or Electronic Fund Transfer (EFT) or point of sale system (POS).
When making payments through any of this mode, please provide the following details:

Name of Bank and Account Number.
Full Name, and/ or NUM NID (Network Identification Number which double as your matriculation number)
Purpose of Payment (e.g., application fee, Tuition or accommodation fee payment)

Get your bank validated slip or receipt from the cashier as proof of payment.
All bank charges for any bank transactions are borne by you and only net payment will be credited to the University's account in your names.
Telegraphic transfer from overseas may take up to seven working days for payment to be received.
Procedure to Follow after Payment of Newgate University Fees
After successful payment of your tuition, accommodation, application or other related fees you are required;
Login to the application or your student portal to  enter the reference number (type the receipt number or bank deposit slip number or transfer ID), or
Present a copy of the deposit (teller) or TT or EFT  or POS payment slip to the Office of Finance (in person or via e-mail: finance@newgateuniversityminna.edu.ng) as proof of payment
Validation of payment is done within 1-to-2 banking days after making the payment.
You will receive an e-mail to proceed with your application for admission or registration for courses after the payment has been confirmed.
For more inquiries, please contact
Address: Km 8, Off Bida-Minna Road, Niger State, Minna, Niger State
Phone: +234 817 881 2480, +234 807 938 5743, +234 806 659 4444
E-mail: finance@newgateuniversityminna.edu.ng