Nigerian Law School 2017 Bar II Resit Registration Guidelines
---
Last Updated on
---
Nigerian Law School 2017 Bar II resit registration guidelines.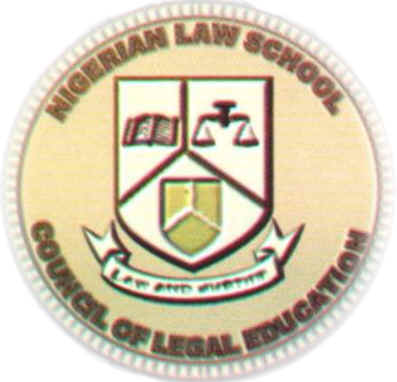 THE NIGERIAN LAW SHOOL HEREBY ANNNOUNCES THE PROGRAMME FOR BAR FINAL RESIT EXAMINATIONS AS FOLLOWS:
| | | |
| --- | --- | --- |
| ACTIVITY | DATES | VENUE |
| REGISTRATION | JAN 25TH –  FEB. 17TH  2017 | ON LINE REGISTRATION |
| REVISION CLASSES | FEB 13 – APRIL 07, 2017 | ALL CAMPUSES |
| EXAMINATION | APRIL 22 – APRIL 28, 2017 | ABUJA AND LAGOS |
REGISTRATION FEES
ALL PAPERS                          –                N60, 000.00
ONE PAPER                            –                 N30, 000.00
REVISION                               –                N15, 000.00
NOTES:
CANDIDATES OF THE NEW CURRICULUM, WHO ARE YET TO ATTEMPT THE EXAMINATIONS UP TO THE MAXIMUM NUMBER OF SIX (6) TIMES (REGARDLESS OF THE TIME FRAME), ARE ELIGIBLE TO REGISTER FOR THE EXAMINATIONS.
THE REVISION CLASSES ARE MANDATORY AND ATTENDANCE WILL BE TAKEN. ONLY CANDIDATES WHO HAVE ATTAINED AT LEAST 80% ATTENDANCE WILL BE ELIGIBLE FOR THE EXAMINATIONS.
REFERENCE (SINGLE) SUBJECT CANDIDATES MAY CHOOSE NOT TO ATTEND THE REVISION CLASSES
–  THERE IS NO ACCOMMODATION FOR CANDIDATES ON CAMPUS DURING THE REVISION CLASSES.
CANDIDATES ARE TO VISIT THE SCHOOL WEBSITE, www.nigerianlawschool.edu.ng TO DOWNLOAD INSTRUCTIONS FOR REGISTRATION.
GUIDELINES FOR 2017 RESIT EXAMINATION REGISTRATION
 MAKE APPROPRIATE PAYMENT FOR THE EXAMINATION BY FOLLOWING THE STEPS BELOW:

 HOW TO PAY RESIT EXAM FEES (BAR PART II)

 Payer visits remita.net to initiate the payment process capturing details of the intended transactions on line. Payments should be made in favour of Council of Legal Education.
The system generates a unique transaction I.D., also known as the remita Retrieval Reference (RRR) for payer which can be used to make payment via any of the following
Any Bank branch
Internet banking site
Debit/credit cards (master card, visa and verve)
Electronic payment receipts are issued to payers

N.B       ON NO ACCOUNT SHOULD PAYMENT FOR ABOVE SERVICES BE MADE OF THE ACCOUNT OF ANY CAMPUS

SEPARATE PAYMENT SHOULD BE MADE FOR THE RESIT EXAMINATION AND REVISION
CANDIDATES WHO REGISTER FOR THE EXAMINATION BUT FAIL TO TURN UP FOR THE EXAMINATION WILL FORFEIT THE REGISTRATION FEE.

FILL THE APPROPRIATE RESIT APPLICATION FORM
STEP 2A: Log on To The Nigerian Law School Website
STEP 2B: Click NLSPotal
STEP 2C: Click on Bar II Exams
STEP 2D: For Candidates writing all the papers – Click on 2017 All Papers Resit Exams Application Form
STEP 2E: For Candidates writing Only One Ref paper – Click on 2017 Ref Resit Exams Application Form
STEP 2 E1: PRINT OUT YOUR ID NUMBER AND KEEP IT. STEP 2F: PRINT OUT 3 COPIES OF THE FILLED FORM.

ATTACH A COPY OF YOUR NIGERIAN LAW SCHOOL STUDENT ID CARD TO YOUR PRINTED COMPLETED APPLICATION FORM
ATTACH A COPY OF YOUR ELCTRONIC PAYMENT RECEIPTS TO YOUR PRINTED COMPLETED APPLICATION FORM

THE FOLLOWING DOCUMENTS:

TWO (2)COPIES OF RESIT REGISTRATION FORMS FILLED IN (2a) ABOVE
TWO (2) COPIES OF EACH ELECTRONIC PAYMENT RECEIPTS
FOUR (4) PASSPORT PHOTOGRAPHS
TWO (2) COPIES OF STUDENTS IDENTITY CARD
ARE TO BE SENT IN SEALED ENVELOPE BEFORE FEBRUARY 28, 2017 TO:
THE SECRETARY TO THE COUNCIL &
DIRECTOR OF ADMINISTRATION
NIGERIAN LAW SCHOOL.
P.M.B. 170,
GARKI – ABUJA.
OR ANY CAMPUS OF THE NIGERIAN LAW SCHOOL
MSG TEAM.
TAGGED: www.nigerianlawschool.edu.ng | Nigerian Law School : NLS