Novelty Polytechnic ND Admission Form for 2020/2021 Academic Session | Full-Time & Part-Time
The management of the Novelty Polytechnic has commenced the sale of application forms for admission into its National Diploma (ND) full-time and part-time programmes for the 2020/2021 academic session. See the available courses, requirements and how to apply for the Novelty Poly ND admission form below.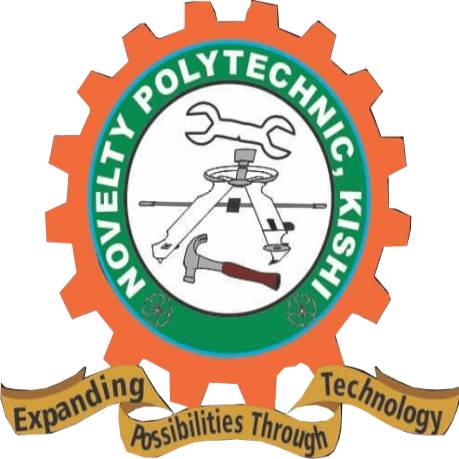 Applications are invited from suitably qualified candidates for admission into the Novelty Polytechnic, Kishi, Oyo State, National Diploma (ND) full-time and part-time programmes for the 2020/2021 academic session.
Novelty Polytechnic ND Courses
BUSINESS ADMINISTRATION
ACCOUNTANCY
MASS COMMUNICATION
COMPUTER ENGINEERING
COMPUTER SCIENCE
STATISTICS
GRAPHICS & ADVERTISEMENT
ELECT/ELECT
MULTIMEDIA TECHNOLOGY 
Novelty Polytechnic Admission Requirements
Interested Full-Time National Diploma candidates, who chose or did not choose Novelty polytechnic Kishi, Ibadan campus as either their first and or/ second choice(s) in the 2020/2021 UTME but scored 100 and above in the UTME and would like to study in Novelty polytechnic, can apply.
How to Apply for Novelty Polytechnic Admission Form
All available courses for the programme should be confirmed online before processing the application form. 
All eligible candidates are enjoined to purchase a cash/debit ATM card from any bank of their choice and make an appropriate processing fee via www.noveltypolytechnic.edu.ng to complete application forms online.
Candidates are expected to note that, the application form will close on Monday, April 12th, 2021.
For enquires, kindly visit www.noveltypolytechnic.edu.ng Call: 08087097484, 09012164632, 08165045124
If you think this post can be helpful to somebody else, please share it on Whatsapp, Twitter, Facebook. There are buttons below for this (easy to use too)!
Tagged With : Novelty Polytechnic | www.noveltypolytechnic.edu.ng