NUC Accredits Precious Cornerstone University (PCU) Courses
---
Updated on by Olusegun Fapohunda
---
The National Universities Commission (NUC) has accredited the courses offered by Precious Cornerstone University (PCU).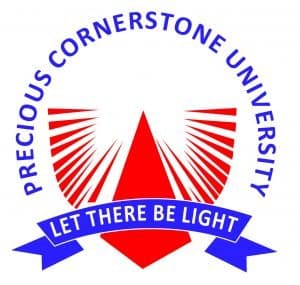 Precious Cornerstone University (a faith-based tertiary institution of the Sword of the Spirit Ministries) was recently granted accreditation by the National Universities Commission (NUC) for the following undergraduate programmes:
B.Sc Computer Science
B.Sc Physics with Electronics
B.Sc Microbiology
B.Sc Biochemistry
B.Sc Accounting
B.Sc Economics
B.Sc Business Administration
This is a major feat and a big milestone for the institution as the school prepares to graduate her first set in the 2021/2022 Academic Session. As part of moves to expand, the University is presently preparing to receive the NUC team again for Resource Verification Exercise that will empower her to kick-off the following programmes:
B.Sc Cyber Security
B.Sc Software Engineering
B.Sc Mass Communication
B.Sc International Relations
B.Sc Procurement Management
Precious Cornerstone University remains committed to preparing Skilled and ethical scholars, professionals and leaders through the provision of excellent education in a conducive environment. Admission for the 2021/2022 academic session has commenced. Visit our website www.pcu.edu.ng for more details.