NUC's Response to NBTE's HND to Degree Conversion Proposal
Has the transition from Higher National Diploma (HND) to university degrees been made easier in Nigeria? The NUC addresses recent news about the 'Top-up Scheme' proposed by the NBTE. Is there a green light for this conversion, or are there obstacles in its path? Discover the latest updates and implications here.
---
---
The National Universities Commission (NUC), the primary regulatory body for Nigerian universities, has issued a definitive statement in response to the recent move initiated by the National Board for Technical Education (NBTE). The crux of the debate is the proposed conversion of the Higher National Diploma (HND) into a university degree.
| | |
| --- | --- |
| Organisation 🏛️ | National Universities Commission (NUC) |
| Announcement 📢 | Rejection of HND to degree conversion |
| Statement 📜 | One-year top-up programme described as a ruse |
| Concern 🤔 | Dichotomy between HND and university degrees |
| Top-Up Scheme 💡 | Proposed by the National Board for Technical Education (NBTE) |
| Aim 🎯 | To remove dichotomy between degree holders and HND graduates |
| Technical Education 📚 | Recognised as unique worldwide |
| Master's Admission 🎓 | HND holders need a postgraduate diploma (PGD) |
The Official Stance of NUC on the Matter
Chris Maiyaki, the Acting Executive Secretary of the NUC, voiced his concerns on a Saturday, labelling the purported one-year top-up degree programme in Nigerian polytechnics as misleading. He stressed, "The existing dichotomy between the first degree and HND remains intact, given that both universities and polytechnics have distinct programmes. This difference presents a substantial obstacle to any proposed conversion plan."
Maiyaki went on to urge the general public, as well as relevant Ministries, Departments and Agencies (MDAs), to understand that the NUC does not endorse or recognise this so-called Top-up Scheme envisioned by the NBTE.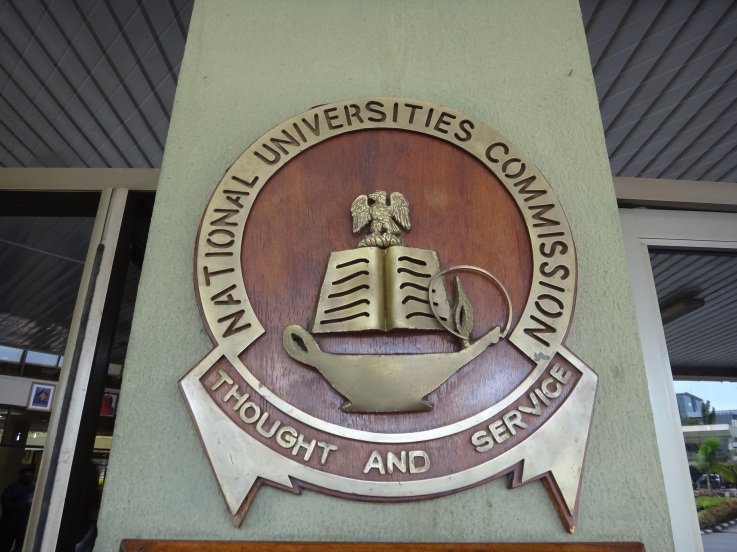 NBTE's Announcement Draws Attention
The NUC's statement emerged in response to circulating online news that highlighted the NBTE's formal introduction of a one-year top-up degree programme in Nigerian polytechnics. The intention behind this was to enable HND holders to upgrade their qualifications to a first-degree status in collaboration with foreign accredited universities.
Attributed to Prof Idris Bugaje, the Executive Secretary of the NBTE, and Mrs. Fatima Abubakar, the Board's Head of Media Unit, this move was presented as a means to bridge the existing gap between degree holders and HND graduates in professional environments. Additionally, it aimed to bolster opportunities for these HND graduates to further their education.
Understanding the Unique Place of Technical Education
Highlighting the global significance of technical education, Maiyaki stated that polytechnics and universities traditionally coexist, each designed to produce specialised human resources in line with their distinct objectives. Consequently, a university degree from the Nigerian University System is inherently different from the HND awarded by Polytechnics in Nigeria.
Furthermore, for postgraduate admissions into any master's programme within Nigerian universities, HND holders typically require a postgraduate diploma (PGD) from a recognised university in a related field.
Implications for Beneficiaries of the Proposed Scheme
Given the existing educational structures, it is clear that those who opt for the NBTE's Top-Up Programme will still have to navigate the prevailing admission criteria set by Nigerian universities if they wish to extend their academic pursuits within the Nigerian University System.
---
In conclusion, while the move to eliminate the divide between HND and university degree holders is commendable, it is essential to navigate this path with clarity, ensuring that the integrity and objectives of both educational systems remain intact.