Important Notice to NYSC 2016 Batch 'B' Stream II Corpers
---
---
National Youth Service Corps, NYSC second stream Orientation course for the 2016 Batch 'B' will commence 24th January, 2017.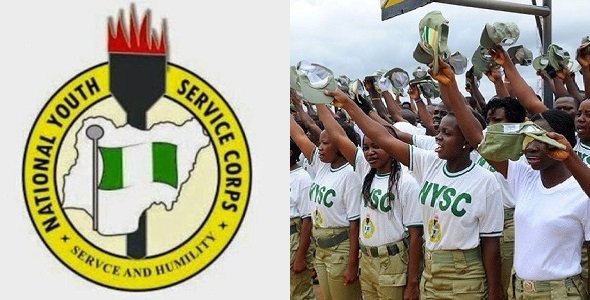 The NYSC Management wishes to inform prospective Corps members and other stakeholders that the 2016 Batch 'B' (Stream II) Orientation course will commence on Tuesday, 24th January, 2017.
The lineup of activities for the course is shown below:
a. Commencement of Registration: Tuesday, 24th January, 2017
b. Cut-off date for Registration: 12 midnight, Wednesday, 25th January, 2017
c. Swearing-In Ceremony: Thursday, 26th January, 2017
d. Official Closing Ceremony: Monday, 13th February, 2017
Prospective Corps members are advised to report to camp at the scheduled date as registration/verification will end at midnight of January 25, 2017.
Printing of the 2016 Batch 'B' (Stream II) Call-up Letters will commence on Thursday, 19th January, 2017.
Prospective Corps Members that did not make payment during online registration are to start collection of the Call-up Letters from their respective institutions of graduation from Friday, 20th January, 2017.
See: How to Print NYSC Batch 'B' Stream II Call-Up Letters Online – 2016.
All are also to note that original copies of academic credentials and other documents uploaded during the online registration MUST be presented on camp for physical verification.
Prospective Corps members posted to Borno State are to report for the Orientation Programme in the Camp Venue indicated in their Call-up Letters.
All prospective corps members slated for the 2016 Batch 'B' Stream II Orientation Course are advised to proceed to their respective Camps as stated on their Call-up Letters. Foreign-trained graduates are to report to the Camp with their travelling Passport for Identification as well as their Transcript for verification.
In the event of any loss of Call-up Letter, the Corps member who collected the Call-up letter from his/her Institution is advised to obtain Police Report and Sworn Affidavit, thereafter, report to the Institution of graduation for further necessary action. Those who initially printed their Call-up Letters on-line can re-print the Call-up Letters as many times as they want in the case of loss.
See also: Locations, Addresses of NYSC Orientation Camps Nationwide.
In addition, all Prospective Corps members MUST present medical certificate from a government or military hospital showing their health status before they will be registered and admitted for the Orientation course.
Management wishes prospective Corps members safe journey to their respective camps as well as a successful Orientation course.